Law and Order Special Victims Unit returns for 21st season
   Starting the newest season strong, the Special Victims Unit of Law and Order investigate an upcoming actress who claims a well known power hungry director, tried to rape her. In the squad room several changes happen quickly as Sonny Carisi (previously a Detective) becomes the new assistant District Attorney, (also known as A.D.A or D.A) and Olivia Benson (Lieutenant) is promoted to Captain by predecessor William Dodds. 
   Throughout the following episodes things are definitely escalating in and out of the squad room. While investigating several rape accusations, (which is the main theme and specifically the newest episodes dealing with young adults and a celebrity) runaway teenagers, and family relations among them, Carisi and Amanda Rollins (Carisi's former partner) seem to have some serious chemistry going on. 
   As the new season is only seven episodes in, it is safe to say it's going to definitely keep viewers on their toes. The series continues to break records being the longest running show still releasing new and current episodes. 
   Overall, the future is looking bright for Benson and her squad. 
About the Contributor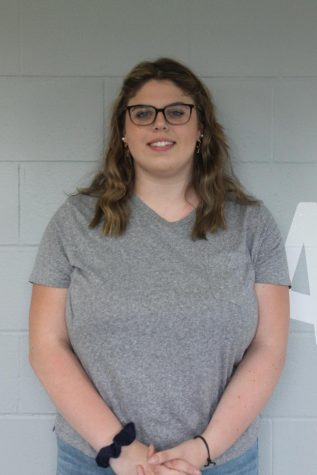 Amanda Gallaway, Web Journalist
Amanda is a senior who is loud and likes to talk a lot with those she is comfortable with. She also sings a lot and enjoys watching movies.

"Sometimes...