New therapists hired, available for student support
 Mental health in school has become more normalized, and the need for support has grown significantly. Until recently, the responsibility of helping students was the job of three counselors, but with new funding, the school has hired two therapists. 
   While the school has counselors, their job goes further than emotions. Senior class counselor, Karen Blume, has experienced this firsthand as a school counselor for 13 years.
   "As school counselors, we also have to take care of academics, college applications, and testing," said Blume. "We can take care of some of the issues that come up, but for those that require more intense therapy we would refer them out in the past."
   Only having three counselors and over 1,000 students, the school decided to try something new to better focus on mental health.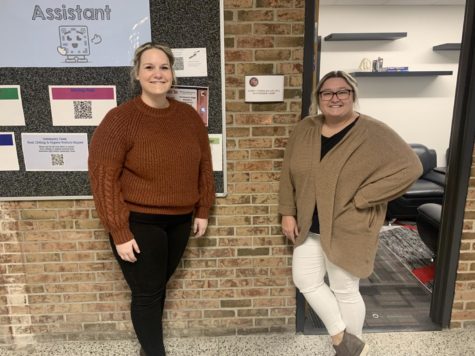 Northwest High School received a grant and now has two designated therapists, Katie Backus and Sydney Vernier. They share space across from the front office where they offer student services.
   "Our main focus is not scheduling. We are here purposely to discover what is going on on a deeper level," said Vernier.
   Mental health can be a tough fight for anyone, especially young teens. High school students often stress about tests, grades, college, personal lives, and more. For some, getting services is difficult, especially for students who may not have money or a mode of transportation. 
   The services Northwest has started to offer are free to students and consist of an average of 30-minute sessions per week.
   "Growing up I wish that I had more of the opportunity to get into therapy. Now I love helping others and supporting anyone who needs it," said Vernier.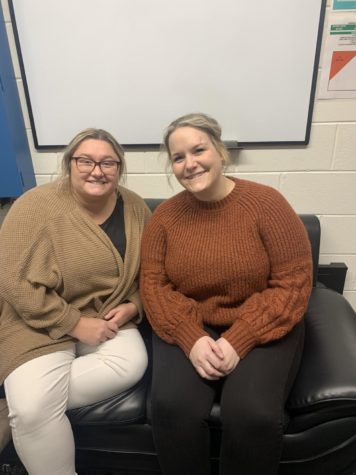 While students may choose to see a school counselor for issues occurring outside of school, there are some key differences between them and the therapist. 
   "I think it is for the positive," said Blume. "They will have the ability to address the need of students quickly, at a deeper level, and have the opportunity to run groups."
   Offering new services is making strides when it comes to having helpful options for the student body. 
   "I hope this will change the idea of keeping mental health hush-hush and not talking about it. We want to try to make it more normalized and for people to become more comfortable asking for help," said Backus.
   While therapy might not be for everyone, it can be comforting to know that it is available and the needs of students can be met.
   "We are all human, and it is okay to have bad days, but it is also okay to reach out for help when needed," said Backus.