New law forces retiring teachers to step away from coaching
Sports team goes on without their retired coach.
   Educating students can be done in many ways, and teachers are the experts. However, many of these same teachers also help students reach their full potential in sports. Athletics can be extremely beneficial to the relationship between students and staff. But, unlike teaching, coaching is not a full-time job.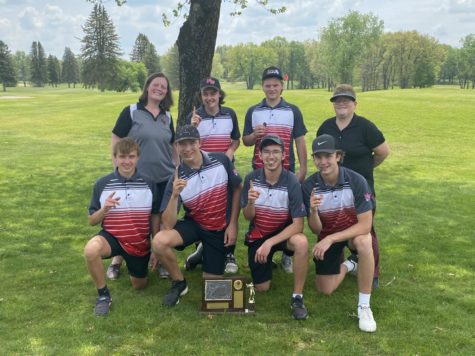 Over time, good teachers, who also coach, choose to retire and leave their busy lives behind. It is something expected of individuals working in the same career for long periods of time. However, just because someone chooses to leave their nine-to-five job does not mean they wish to quit coaching.
   Yet, the state recently passed a new law that requires retiring individuals also to step away from coaching for nine months. Which in most cases, eliminates their sports entire season. It opens their position and often leaves a team with a new coach who is not as experienced or qualified. Sometimes there is no coach at all. 
   The benefits between teaching and coaching are similar because they both shape young minds to reach their potential. But, the time commitment is much different, and coaches can be difficult to find. Especially good coaches. 
   Psychology and English teacher Tracy Dryer used to be involved as the assistant coach of the boys' golf team, but stopped after the prior coach, Martha Cantlin, chose to retire from teaching but had to quit coaching. 
   "The time spent with a team is much more laid-back, and coaches can develop deeper relationships with those athletes," said Dryer. 
    After spending their time and energy building relationships, they were forced to leave it to someone else. Ultimately, this law required excellent coaches to quit. 
   However, this policy does not only impact the coach but the players as well. Senior Jacob Swartz is a member of the boys' golf team, and he understands the harm this law is causing. 
   "The coach made us aware that she wouldn't be able to do off-season work for a few months after she retired," said Swartz. "I am a little confused by the policy because I don't know why they would have this rule for coaches." 
   The connection between a coach and their players can be a major part of the enjoyment and participation in the sport. Taking away a key part of the team could put the sport at risk.
   "You lose a lot of momentum, and then there is a potential for players to not return for a different coach," said Dryer.
   Coach Darwin Devereaux is a former teacher and was fortunate that his break did not cut into his seasons.
   "I retired in December which was between cross and track seasons, so I was able to return to coaching," said Devereaux. "I still teach many things to many students/athletes, but it is on my terms."
   "A teacher is a coach, and a coach is a teacher," said Devereaux.
   Overall, when a coach is no longer able to participate after ending their teaching, it destroys some good teams.