Sophomores to explore future jobs through new job shadowing program
   Northwest has always focused on preparing its students for their future careers. This year administrators have decided to take further steps by starting a program for sophomore students to explore future job possibilities. Teacher Randi Watts has taken a leading role in this new program. 
"Students will be visiting different local businesses in their top choice of career pathway. They will tour the facility and have time to ask questions about the career field," said Watts.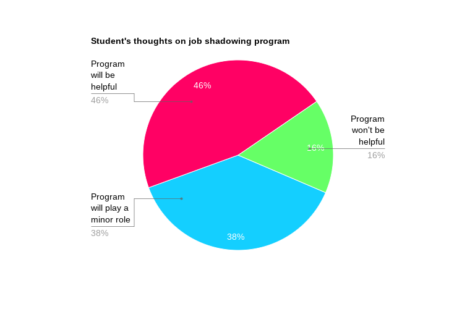 This new program is expected to implement many new opportunities for kids and open their minds to available jobs. Sophomore Audrey Davis is excited to see how this new opportunity will prepare her for her future.
   "I look forward to seeing other jobs in action that I might have been unaware of and have a real-life interaction with people in the fields that I am interested in," said Sophomore Audrey Davis.
The hope for this program is that it can help students find a summer job or maybe even their future career. 
   "This will help the kids see if they are interested in any of the jobs available and enable them to pick elective classes that align with those jobs," said Watts. 
 Job shadowing is hoped to help further prepare students for their future careers and help guide them in preparing for that job while they are still in high school.  
   "I believe that this will help me decide on a career as I will be able to see what the field is like and decide whether or not it is something I would truly enjoy," said Davis.
   Not only does this program have the ability to help kids find their future careers, but it also has to ability to bring workers into local businesses. This is because kids will be visiting local businesses as their top career choice. 
   "Businesses are always happy to find local workers, especially in the current job market," said Watts.  
   While some students believe this program will significantly assist them in finding their future jobs, others think it will only be a small factor. Sophomore Aiden Baker believes that this opportunity will determine what job he might choose. 
   "I think that the program will help push me in the right direction for a career, but there are other factors that I believe will have more of an impact on my decision," said Sophomore Aiden Baker. 
   This program is expected to greatly help students find jobs they will enjoy throughout their lives.