Freshman thrives on JV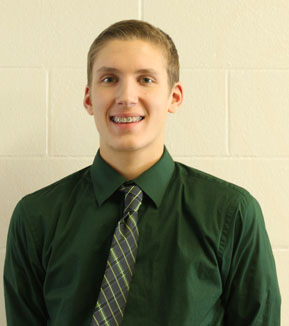 With the air becoming bitter, that means basketball season is here. With all new teams, there are new faces, and freshman Ryan Crowley is one to see.
"Crowley has a skill set where he can go out one position and play the point guard," said JV coach Newsome. "Then the next you could put him on the block and he could post up as a power forward or center."
Crowley is currently playing as a small forward, so he is able to post up, but can also bring the ball up.
"He is kind of the swing guy in our offense," said Newsome.
Not only are his abilities with basketball give him a good edge, his personality follows along with it.
"Ryan is a great kid," said Newsome. "He gets along with everyone and works really hard."
His hard work pays off and is noticed by, not only the coach, but his teammates as well.
"Ryan has a very nice jump shot," said sophomore Devyn Garner. "As a freshman, he plays at a very high level, so he can play with older kids, which can help us in the long run. We will always have a player to count on."
The team appreciates his skills and selflessness on the court, by being an option and playing to his best abilities.
"Crowley likes to give the ball to everybody, if there is an open pass," said sophomore Jared Foote.
With it being the beginning of the season, his teammates are looking forward to watching him mature with basketball and create a strong chemistry among players.
Crowley is very flexible when it comes to basketball. He makes well rounded decisions, and the team is excited to share the year with him.