Best of 2014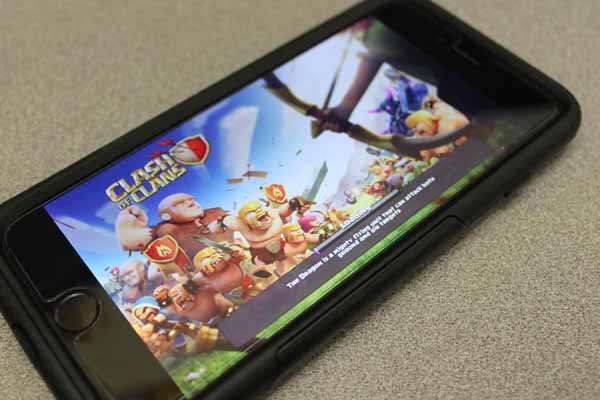 As the first month in the new year comes to an end, people look forward at what greatness 2015 will produce. As for 2014, there was an array of amazing movies, apps, and gadgets developed.
Throughout the year, many apps grew in popularity in the Apple App Store, Amazon, and Google Play. Some stayed in the spotlight for only a short time like Candy Crush and Flappy Bird, while others stuck around. However, the best app of 2014 is a game called, Clash of Clans.
This game has become popular amongst many students. It allows friends to connect in what is called a clan. A clan can have up to 50 players.
Each player has a base they try to protect from other players. They do this by mining for gold and spending the gold on canons and walls.
Away from protecting a players personal base, a clan can come together to defeat other clans. This app is a fun and entertaining way for teanagers  to connect and chat with friends.
Besides connecting through apps, kids can connect or hangout by going to the movies.
The newest movie sequel of The Hunger Games series came out this past year. Mockingjay was among the most popular and best films for 2014.
Mockingjay is a film that can entertain any kind of audience of varying age groups.  This movie is packed with action, adventure, and even a little romance. Mockingjay is a highly recommended go see movie of the recent year.
Looking into the future, The Hunger Games finale film of the trilogy, Mockingjay Part 2 comes out late 2015.
Every year the tech goo rues  must get the greatest and latest gadget out there. In 2014 the top rated electronic was the Google Chrome Cast.
The Google Chrome Cast streams movies, TV shows, YouTube videos and much more from a phone or computer to a T.V. Chrome cast  universal to any T.V. that has the correct hook up.
All someone need for a chrome cast is a T.V. and wireless internet.
The one downfall to this device is it must be reconnected to the internet before every use, which can get tedious.
This gadget is by far the best due to its easy  use,  great purpose, and a low price. Chrome Cast is available online and at multiple stores with an electronic section.
This electronic device is the buy of the year.
These entertaining apps, raving films, and innovative technologies reflect on the success of 2014. As well, they set high standards to surpass in the coming year.