Actors connect through high school production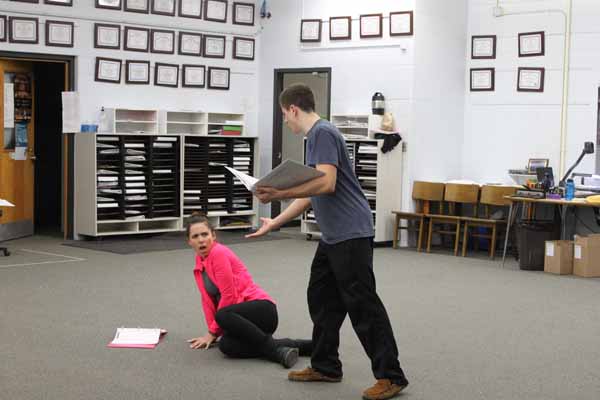 In 2001, the musical Beauty and the Beast was phenomenally put on by the school. This year they have decided to bring it back with a whole new cast and directors.
"I do not think we are recreating the show," said director and choir teacher Mr. Snell. "With different actors and directors this show is going to be something completely different in a positive way.
Putting on an amazing show is important, but it also creates a family environment with the new cast.
A different cast will bring a whole new family and also change the way the entire show is put together. This will effect how each character acts and how each scene is played out.
"One of my favorite things about the musical is the friendships you will develop with people and how close you become with everyone throughout the time," said senior Olivia White.
This year's cast is excited to put on a rendition of this wonderful and legendary musical and create memories along the way.
The showing of the musical will take place March 19-21 at the Jackson College Baughman Theatre.