National Honor Society benefits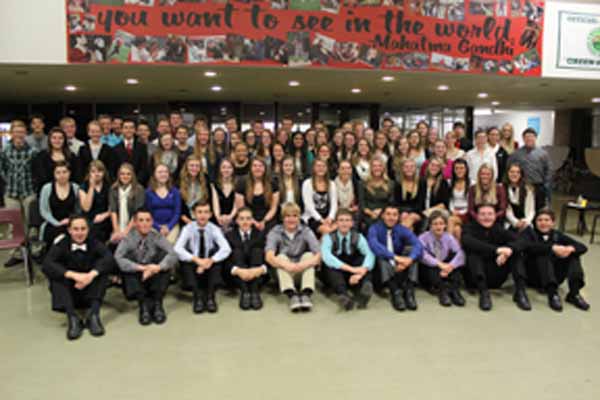 A strong work ethic and a positive attitude can go a long way for students when they are trying to survive high school.
National Honor Society (NHS) offers students the opportunity to develop leadership skills as well as support the community through service projects.
"NHS is a growing group of active student leaders,ˮ said advisor Mrs. Watts. "We perform over 2,000 hours of service each year while, maintaining high scholastic achievements and help our members become excellent leaders in our communities and in businesses in the future.ˮ
Events such as the talent show in April at Northwest Elementary and the Academic Awards assembly are ran completely by NHS with students in charge of most of the process.
In order to join, students must have a 3.0 grade point average and are sent an invitation in September. Applications are due in October and a committee of teachers meet to select new members for Induction in late November.
"The benefits [of NHS] are up to the members themselves,ˮ said senior and NHS president Hannah Wadke. "As a member, what you take out of being in this organization is equal to what you put in. If you don't give anything, you won't see many benefits.ˮ
Members are required to pay 15 dollars as dues each year they serve in NHS, and must log a minimum of eight hours of community service each trimester.
Meetings are held on the first Tuesday of each month to discuss service opportunities and upcoming events in the community.