To stay or not to stay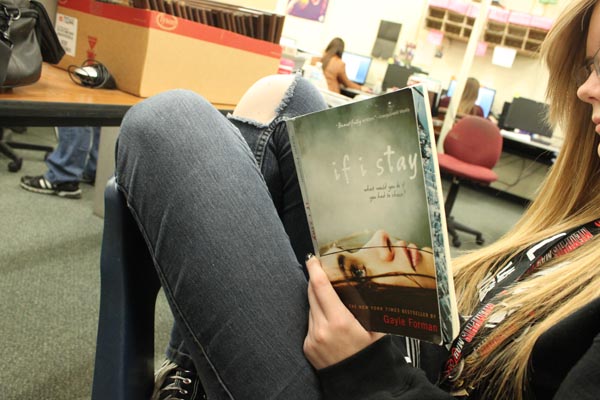 Many students have experienced traumatic experiences. However, having to choose between living and dying probably hasn't been one of them. In the new story If I Stay, that is exactly what character, Mia had to do.
The book is told through Mia's (the main character) eyes and her experiences. It is based on a small town in Portland, Oregon. The story switches from present and past both including Mia's friends and family.
The book is absolutely astonishing and tear jerking with every page turned. Only reading books required for school and never reading for fun, this book will spark some interest in everyone.
In the first chapter readers find out about the car accident between Mia and her family. Mia was the only one who survived in her family. After the accident Mia's soul is very much alive while her body and organs are shut down.
With her family being gone it leaves her wanting to give up and let her conscience travel to be with her family. Holding her back is her boyfriend, Adam.
Mia feels connected and obligated to stay with him because she loves him more than anything.
Mia can choose to continue the fight for her true love or accept death and be with her family.    Her choice will shock everyone.