Varsity girls basketball finish with successful season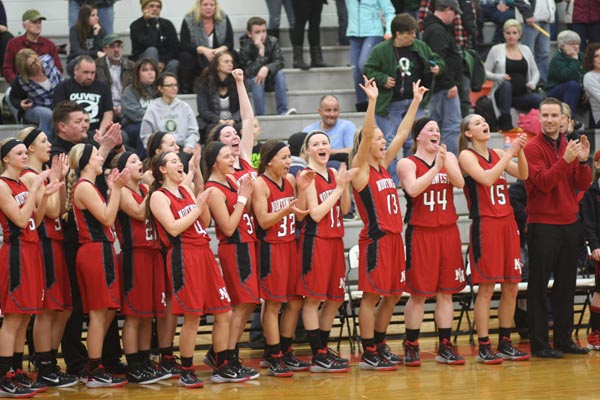 The girls varsity basketball team finished (19-5) after their lost to Chelsea high school in the regional semi finals on Tuesday March, 10th. The Mounties played a hard game ending a great season with a score of 45-44.
At one point during the first half the Mounties were down 20-7. Junior Lexie Khon changed the momentum of the game by knocking down two threes to close off the gap.
"The way we were able to come back after being down by that much, shows how much heart we have," said Khon. "That game showed how much we have improved and that we can do even better next year."
Excluding last nights game, the Mounties beat Olivet high school for the district title. The Mounties say good bye to one senior this year, there is a total of 9 returning players.
"We gained a lot of experience this year and we are only losing one senior," said Khon. "Next year our competition will have to respect us more and know that we are here to win."
Despite their lose, the Mounties stick together as a family and look forward to going farther in regionals next year.