Spooky sprint for scholars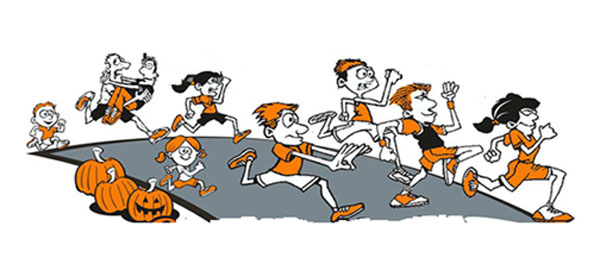 On Saturday, Oct. 31 there will be a 5K run or walk. To participate requires a registration. This can be done at 7:30 a.m. the day of or previously online. The race will begin at 8:30 a.m. It will be at Westview Centre Plaza, 3634 McCain Rd. Jackson, MI. Located on the corner of Robinson Rd. and McCain Rd. The cost is $25, this includes a t-shirt.
The registration for online ends Oct. 28. Online Registration
 Jackson counseling association
QUESTIONS E-MAIL TO: [email protected]
Each year the Jackson Counseling Association (JCA) gives out several scholarships to Jackson County students.  This year we are organizing a 5K run with all contributions going toward these scholarships!  Please come and join our Spooky Sprint for Scholars. Runners with themed attire can enter a contest for best outfit geared towards a specific theme. For example, you and your running partners could dress as the Peanuts clan or Super Heroes. Please no large bulky costumes or masks that would obstruct vision or be hazardous to oneself or others.