New law potentially causes female health struggles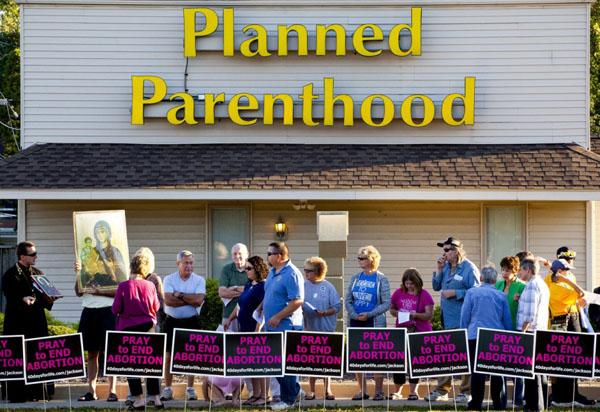 Recently, the House of Representatives passed a bill making it easier to defund public health places, such as Planned Parenthood, with the motive to discourage abortions. However, Planned Parenthood provides much more to the community than the termination of pregnancy.
Without the presence of Planned Parenthood, the teenage population of Jackson County's futures could be compromised.
"Planned Parenthood provides much more than abortion," said junior TJ Mees. "It's a place where kids can get free birth control, testing for Sexually Transmitted Infections (STIs),  and sex education. It's so much bigger than its stereotype."
Picketers often take their place in front of Jackson County's branch of Planned Parenthood with signs promoting "Pro-Life." Mees has felt discouraged to go because of the profanity that has been said to her upon her arrival.
"Sometimes when I go there, I'm told that I'm going to Hell because I'm receiving birth control," said Mees. "I get [the protesters] feel like they are making a difference, but abortions aren't even given at that branch. Trying to scare people away from going to get birth control is hurting their cause more than helping it."
On top of providing testing for STIs, birth control, and sex education, Planned Parenthood offers pregnancy testing and services, Human Immunodeficiency Virus (HIV) tests, and pre-cancer screening for women.
"Some students don't have any other choice than to go to Planned Parenthood," said senior Kara Brown. " It's a money issue for some, and they provide free services. No one should be denied sexual healthcare because they cannot afford it."
Though the ability to cut funding for health establishments, like Planned Parenthood, has been made easier, the Jackson County branch currently remains in operation.