Adopt A Family helps community in need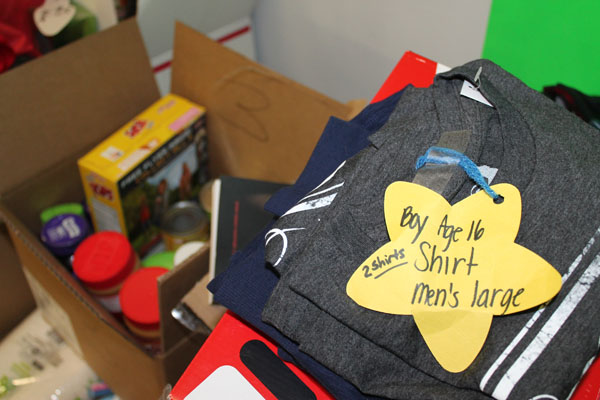 Dec. 11 marks the taking down of all Adopt a Family trees but the work does not stop there. The program, which has been around as long as Coordinator Miss Marnie Hade can remember has many steps in the process.
Northwest's branch of the Adopt a family program has not always been as big as it is now.
"20 years ago when I started here, the student government used to adopt one or two families," said Hade.
When Hade decided to take reign of the program, she began its growth. Her first move was to buy a Christmas tree for each of the schools in the district.
"I went out to after to post-Christmas sales and decided to by a tree for each school," said Hade. "Things started growing, last year we had 39 families."
When the trees go up along with them come paper ornaments asking for certain items. These include toiletries, food, clothes, and even toys for the school aged children.
"Over time we developed a formula for food and toiletries," said Hade. "We look at what the  staples that families need."
Setting up a system for collecting gifts seemed to be one of the easier aspects of the task. Finding families to help out became a system in itself.
"In early October, I send out a district wide email to all the teachers asking anybody who knows a family in need to contact their guidance counselor," said Hade. "Then I contact the guidance counselor and get a list from them."
Confidentiality in being a part of this program is something that is guaranteed.
"Most kids on the trees have no idea they're receiving the help," said Hade.
After the collection of gifts, there are several other tasks that must be done to give these families a successful Christmas, including wrapping and sorting.
Hade needs volunteers for wrapping the sorted gifts  on Dec. 16 after school.