'Good planning' increases bond success, additional improvements still needed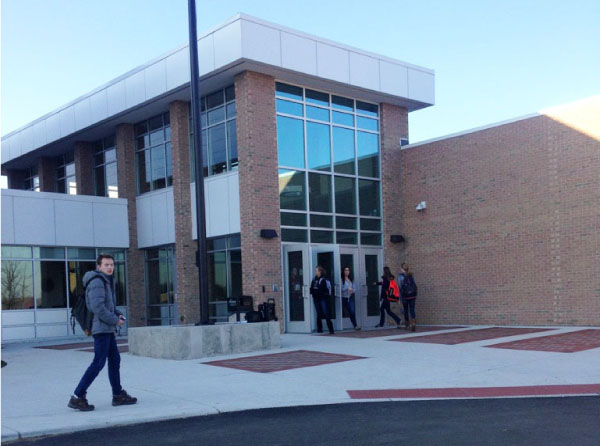 In 2013, when two of the biggest bonds were passed in Northwest Community School's history, no one expected them to exceed their original plan and improve even more.
Superintendent Mr. Geoff Bontrager accredits the extremity of its success to good planning.
"It's simple, if your financial return and contingency are positive, you can build more things," said Bontrager.
Due to this saving of bond money, the district was able to add extra projects to the high school and early elementary. Both the high school's new weight and wrestling rooms are products of this extra money.
Northwest Early Elementary is also planning to have seven more classrooms added on.  Though it was just built, the sea of people the bond brought with it has made its size insufficient.
"We built [the early elementary] as large as we could, and we've already outgrown it," said Bontrager.
Numbers of students have gone from decreasing to increasing.
"When I started, our three year projection for the new elementary school said it would be down  to around 425 kids," said Bontrager. "We haven't shrunk, but instead grown. We're growing like crazy."
Though construction exceeded its original expectations, there are still improvements needed that are not covered by the bond.
"The parking lots were not covered by the bond," said School Board Representative Mr. Bill Balluff. "Because the original bond scope did not address this, no bond money could be used for this purpose."
Along with the bond comes strict rules on how it can be used.
"You have to follow such tight guidelines," said Bontrager. "You have to purpose what you're going to build and you have to stay to that. If you do anything beyond the original scope it has to be connected to what you've already built."
This rule particularly halted the construction of new tennis courts on the high school's campus.
"Initially we were going to use those additional proceeds from the bond," said Bontrager. "The state said that when we add the asphalt and the poles that it wouldn't be an acceptable use for it. It wasn't necessarily connected to what we've already built, so we weren't able to do that [tennis courts]."
On the positive side, the bond has  given an increase in property value to people living in the district.
"Before this bond passed four years ago you might have had a house that was worth $200,000. Now it could be worth $250,000 to $260,000 now," said Bontrager.
Bontrager is convinced there is still more to be done. An upcoming needs assessment could possibly start the long process of a bond proposal all over again.
"When this bond project is complete this spring, the administration will reassess the facilities and make recommendations to the board," said Balluff. "While this bond has addressed many needs, Northwest still has areas that need improvements."
Projects to address could include cement flatwork, parking lots, and lighting and mechanical issues.