Students made aware of OK2SAY initiative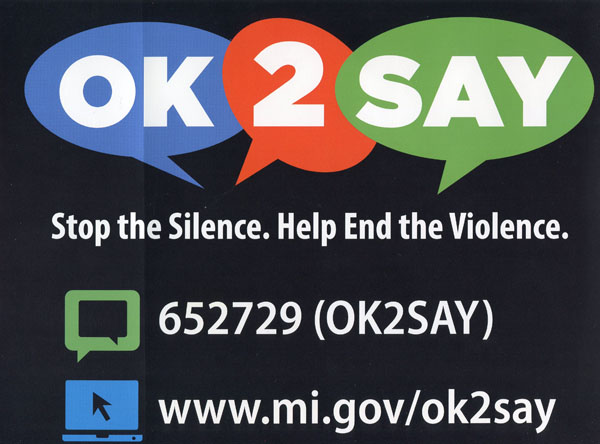 In 81% of violent situations in school, a student is aware of its happenings, but are too afraid to notify someone about it.
Using OK2SAY makes reportings anonymous by talking directly to an operator who then contacts the school or facility. The only time the reporter is contacted is if the operator needs more information.
One should report if they notice signs of:
Suicide/depression
Self harm
Eating Disorders
Drugs/alcohol
Abuse
Weapons
Bullying
Cyberbullying
Sexting
Sexual Assault
Call: 855-565-2729
Text: OK2SAY (652729)
Visit: mi.gov/ok2say
Email: [email protected]
Download app: OK2SAY