Senior makes top 52 semi-finalists for $60,000 scholarship
Senior Michael Layher has been selected as one of 52 students chosen to compete for a $60,000 academic scholarship to Western Michigan University (WMU). Layher was invited along with 800 other future Broncos to attend the Medallion Scholarship event at WMU where they wrote an essay, participated in group problem-solving activities, and attended informational lectures.
The deciding committee then narrowed down the participants to 52. Layher has been invited back as one of the semi-finalists to be interviewed by a panel of university representatives on Tuesday, Feb. 23.
Only 20 students will end up receiving the $60,000.
"I think they are looking for someone with a personality, character, someone who isn't just a brain," said Layher. "Someone can look really good on paper, but in person they can be lacking social skills that can make them a well-rounded person."
"Now that I have made it this far I want to go all the way. I want to be memorable to them."
About the Writer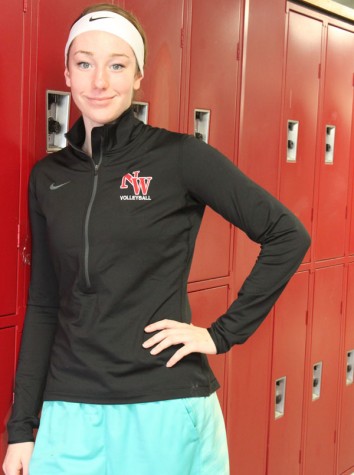 Lexie Khon, Sports Editor
I am an 18 year old senior. Basketball is my passion. I love reading in my down time, and I like my dog.