Quill and Scroll set to induct new Journalism members
Quill and Scroll society induction on Sunday, March 20, at 4p.m.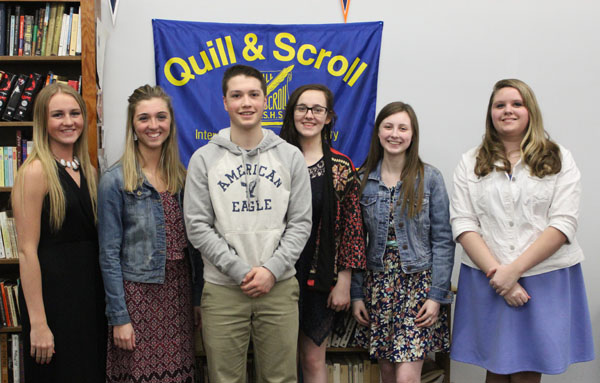 Quill and Scroll Society is a National Journalism Honor Society that is specifically for students in broadcasting, school newspaper and yearbook. To qualify for this group, one must have been in one of the classes for two or more years and must show leadership, responsibility and outstanding work ethic. Advisors are Yearbook Advisor Ms. Marnie Hade and Newspaper Advisor Mr. Ron Woodruff. There are currently only six members of the 2015-2016 Quill and Scroll Society, and two new students to be inducted this year.
Quill and Scroll Society is holding their second annual induction on Sunday, March 20. The advisors and returning members of the program will lead the induction ritual by lighting eight candles that represent learning, leadership, loyalty, initiative, integrity, judgment and friendship. The new members will then light their own candle and repeat the oath in order to be sworn in. The induction will start at 4p.m. in Ms. Hade's (Room 106). Light refreshments will be provided after the ceremony.
MEMBERS OF QUILL AND SCROLL 2015-2016 (returning members):
Katie Arntz (12)
Genna Barner (11)
Myranda Dillay (12)
Alyssa Stull (12)
Sydney Rhines (12)
Kennedy Wait (11)