Advance broadcasting wins gold award in competition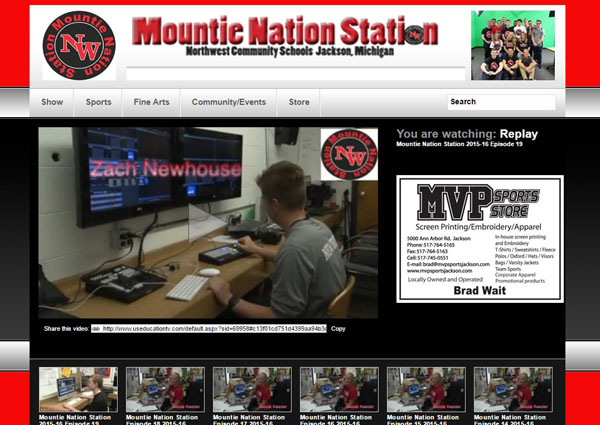 Mountie Nation Station, run by Northwest High School's Advanced Broadcasting class, received news Monday, Mar. 14 that they were one of the recipients of an award from Education Sports Entertainment.
The National ESE Program Competition's Gold award was given to Mountie Nation Station for its website use and content. Entries were judged on a scale from  zero to five on quality of video content, quality and use of graphics, quality of audio, ease and use/navigation, innovation, live event production, instructional usage, up to date content, news production, and community involvement.
After being judged on these categories, scores were tallied and added together to give entries a total score. In order to receive this award, entries must have scored a total of 40-47 points out of 50. Along with the Gold award Mountie Nation Station received a prize package including a Sony HD Camera, Go Pro, Sony wireless Mic set, a tripod, and a camera bag.