Seniors receive scholarship to SAU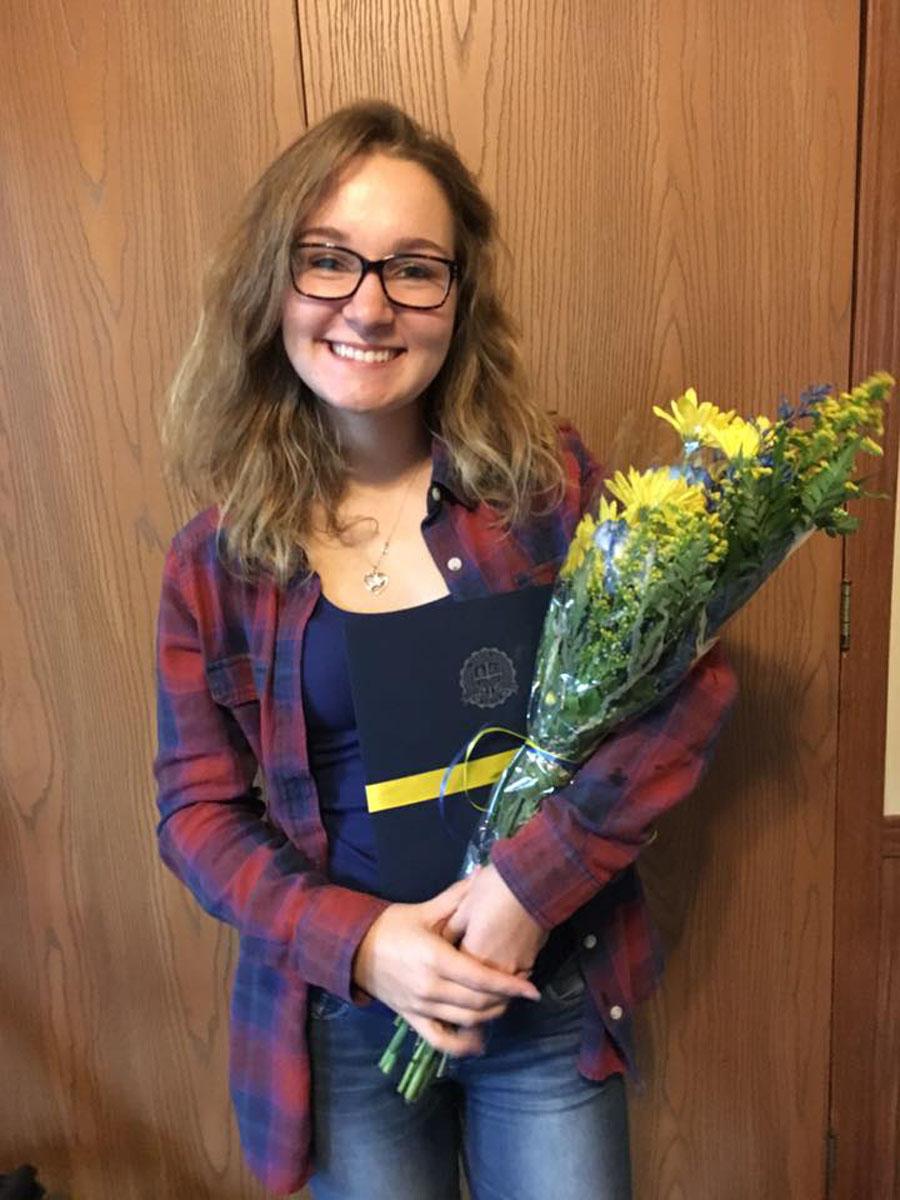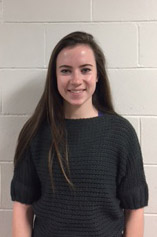 Many seniors have been filling out the FAFSA, sending in college applications, and waiting for acceptance letters from colleges.
For seniors Hailey Baker and Mallory Huff, they were each accepted to Spring Arbor University (SAU) and awarded an academic merit scholarship of $48,000 over the course of four years.
Huff plans to study Elementary Education at SAU in the fall of 2017.
"My mom works there, so I'm already getting a discount," said Huff. "I was looking for a small, private, Christian college to go to."
Baker was also looking for a college that was close to home with strong programs.
"I want to major in Psychology and minor in Criminology, geared towards a future career in Forensic Psychology," said Baker.
Baker and Huff's scholarships and letter of acceptance were delivered by Colton Martinez, SAU Undergraduate Admissions Representative, with a bouquet of blue and gold flowers during school on Oct. 26.
"I was kind of surprised and scared," said Huff. "I wasn't expecting it."
Both seniors were happy and excited to receive this unexpected award.
"I was so close to tears, with everything that has happened in my life recently this is a really strong, positive moment," said Baker. "It justifies all the work that I've put in, so I was really excited."
Huff plans to attend SAU while Baker is still waiting to hear back from other colleges before she makes her final decision.