Athletes prepare for upcoming season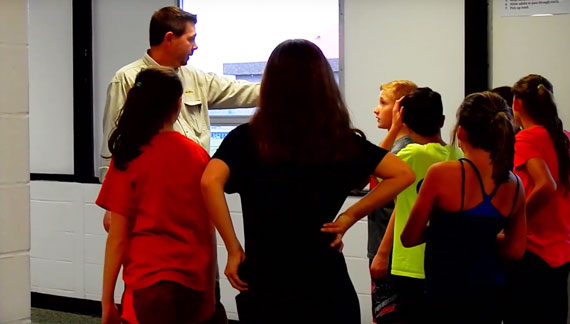 With track season starting in the spring, students are making an effort to stay in shape during the winter.
Students train inside the high school during the winter months, using the hallways as their practice area. The athletes jog, run, and sprint to improve their running times for track for around an hour three days a week.
Mr. Ron Woodruff, Mr. Dar Devereaux, Mr. William Bippes, and Mr. Jason Khon are the head coaches of the after school activity.
Practices are optional, but encouraged to prepare for track.
"It puts miles in and gets us strong for the season. Rather than starting unprepared, you start in tip top shape," said sophomore Lydia Anuszkiewicz.
Anuszkiewicz, along with approximately 20 others, participate in the practices. Middle school students are also welcome to participate with the high school students.
"Right now I would say about 6 or 7 high schoolers. It depends on the day," said junior Courtney Johnson "Sometimes around 10 middle schoolers."
Students can also train for special events in track, such as pole vault, long jump, high jump, and shot-put privately with coaches.
Johnson is a shot putter. She works with coach Woodruff in the weight room.
"We lift weights, work on our balance, and do other strength exercises," said Johnson. "We also throw the indoor shot put sometimes."
There is no sign up or fee. Practices are free, and anyone is allowed to participate.
"I like that I am bettering myself for the season and that everyone else that comes is trying to better themselves," said Johnson.
Depending on the weather athletes may run outside, rather than in the hallways.
Practices are on Monday, Tuesday, and Thursday. Teammates meet in Mr. Woodruff's Room 508. Practices start at 2:50 p.m. to 4 p.m.