College Information Night for seniors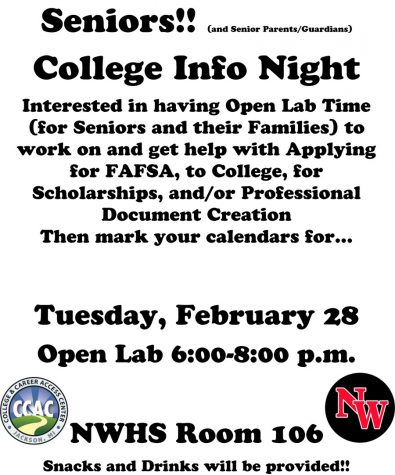 On Tuesday, Feb. 28, Northwest will be hosting a College Information Event.
  The event is aimed towards seniors and their families, where seniors can work on and get help with applications to college, Free Application for Federal Student Aid, and scholarships.
  The event is in Room 106 from 6 p.m. to 8 p.m. Snacks and drinks will be provided.