Caps on for cancer
All of Northwest Community Schools are welcome to participate in Caps on for Cancer.
Students and s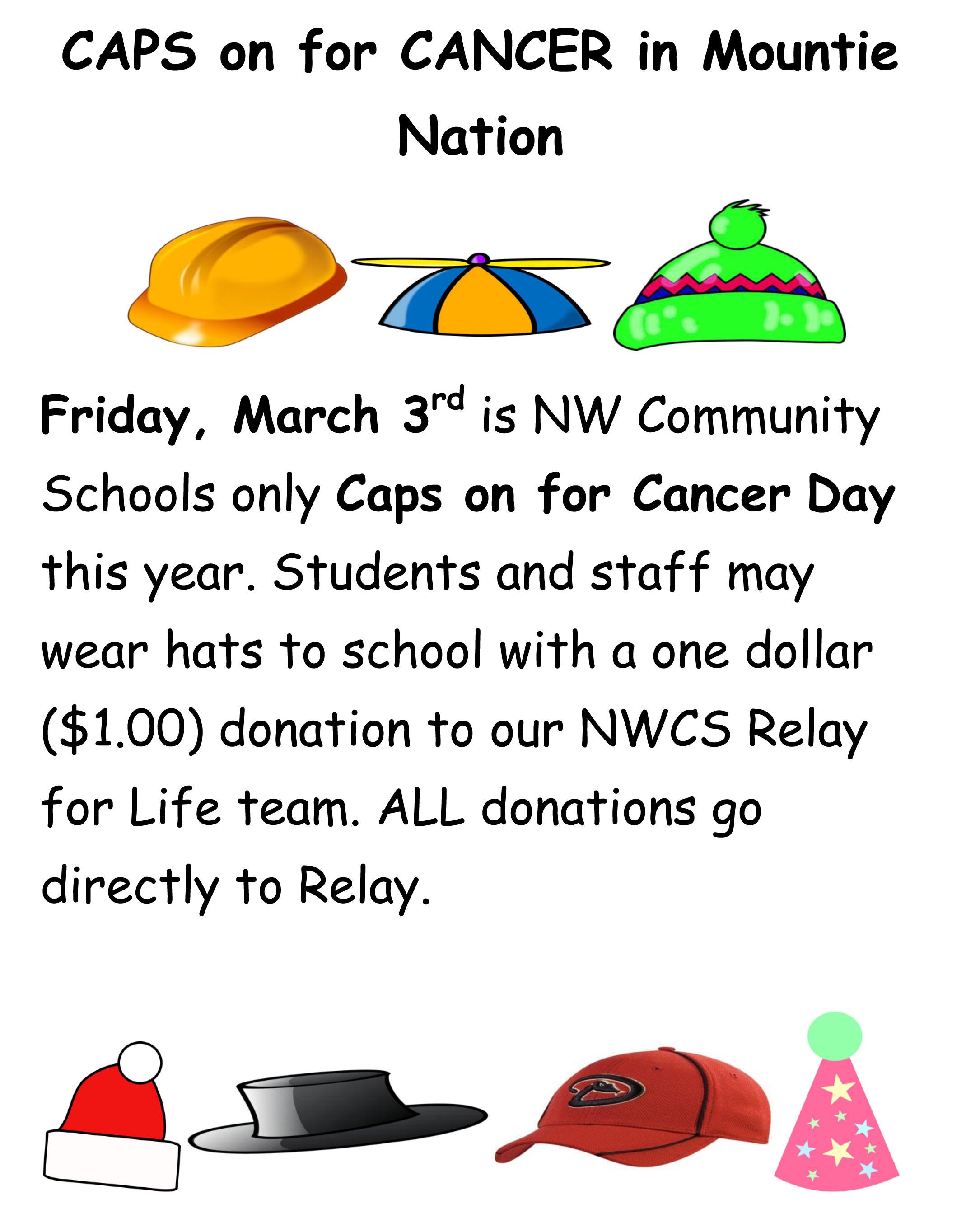 taff may wear appropriate hats to schools with a minimum of a $1 donation. All profits will go directly to Relay for Life.
The team with the most participation and money raised will win a trophy to keep in the school office. This is the start of an annual
event.