"Cinderella" tickets on sale
Cinderella tickets can be bought from members of the cast and crew from now until March 16.
The show nights are as follows:
Thursday, March 23 at 7:30 p.m.
Friday, March 24 at 7:30 p.m.
Saturday, March 25 at 2:30 p.m.
Saturday, March 25 at 7:30 p.m.
Adults are $12, senior citizens and handicapped are $10, and students are $8.
Cast A will be on Friday, March 24 and Saturday, March 25 matinee. Cast 1 will be on Thursday, March 23 and Saturday night, March 25.
The following is a list of cast members that are double-casted.
Cast A:                                                                                           Cast 1:
Cinderella – Kelsy Lopes                                                            Cinderella – Sophi Epstein
Marie – Madelyn Miller                                                             Marie – Abby Nelson
Madame – Madison Collard                                                      Madame – Genna Barner
Jean-Michelle – Jeremy Balluff                                                Jean-Michelle – Josh Wright
Charlotte – Kelsey Staton                                                           Charlotte – Karley Wertzbar
Duke of Cheshire – Brendon Lease                                          Duke of Cheshire – Tyler Collins
For additional information see Mr. Matthew Snell in Room 101, or e-mail him at matthew.snell@nwschools.org
About the Contributor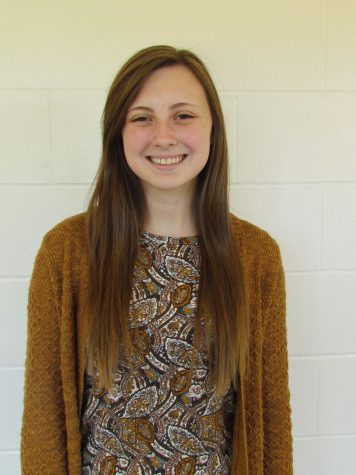 Genna Barner, Editor-in-Chief
Genna is a senior. She loves to hang out with friends, sing, write, take pictures, and watch movies in her spare time.
"Have a strong mind and a soft...