Sylvan Learning offers PSAT at high school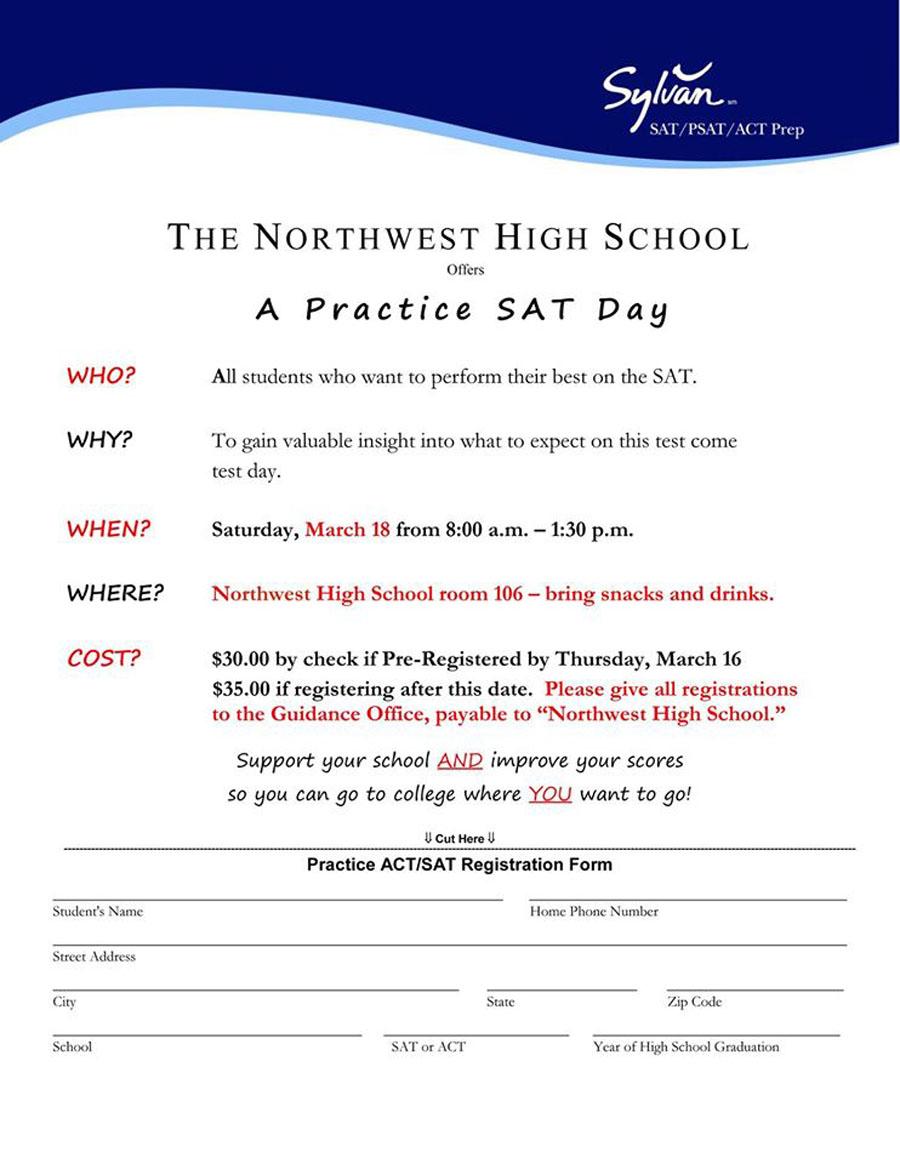 Barry Ochrach
On March 18, from 8 a.m. to 1;30 p.m., the high school is offering a Practice SAT (PSAT) to all students who would like practice for the SAT. This event is hosted through Sylvan Learning.
The PSAT will be held in Room 106 of the high school. Students should be bring drinks and snacks.
Eight students must be signed up by Thursday, March 16, for the PSAT to be given.
If a student pre-registers by Thursday the cost is $30, and after Thursday the cost is $35. Make all checks payable to Northwest High School, and turn them into the high school Guidance Office.