Additional Northwest nurses needed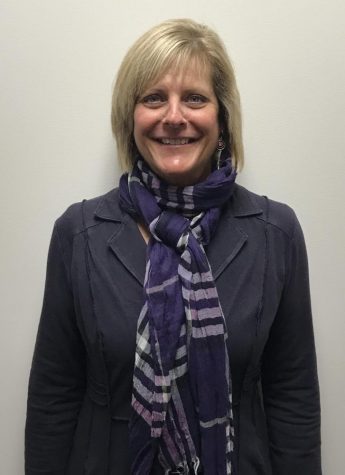 With cold and flu season coming, more students have noticed the need to see a school nurse. However, the nurse's schedule is limited.
  After 10 a.m. there is no nurse to see in the high school. Due to budget restrictions the district only provides two nurses for all five buildings.
  "I go to the high school, middle school, and alternative education building," said School Nurse Karyn Fodor. "The school district will not hire a nurse for each building."
  Fodor has been working as a registered nurse (RN) at Northwest for over 20 years, and says she has pushed for a second nurse to be hired throughout her entire career.
     Fodor is very passionate about her job because she enjoys helping students.
  "[I love] working with the students, helping them with their health problems, health plans, and empowering themselves," said Fodor.
  She has even started a mindfulness program at the alternative education building, which promotes mental health awareness. She is very active and helpful to the Northwest community, but is not available to most students in the high school.
  "It's recommended that a nurse does not treat more than 750 students," said Fodor. "I go to all three buildings."
  It is an understatement that the district is short staffed on nurses. On Fridays there is no caregiver in the high school building at all.
  "On Fridays there is only one nurse for the whole district," said Fodor.
  There is no shortage of ailments and medical issues in the high school. Since Fodor has to travel to the other schools, there is no one on standby for students to see.
  "[I treat] a lot of diabetes, asthma, anxiety, migraines, injuries, infections, and stress," said Fodor.
  With all these medical issues, hiring a second nurse would seem like a large priority for the school administration. A second nurse might be pricey, but when students need medical attention it is worth the cost. Even a part-time nurse would be an improvement and a huge help to other school nurses like Fodor.
  When there is no nurse available, it is recommended that students walk down to the middle school and visit the Center for Family Health. The district brought the Center for Family health in to try and remedy the shortage of medical staff.
  However, this is not a solution for everyone. In order to receive medical attention, you must be registered, have a medical record on stand by, and have an insurance plan with them. This is not realistic for the average student who just needs Tylenol for a headache.
  The administration has taken action in hiring some help. A health assistant position has been created to help around the office and treat students while the school nurse is away. This position would allow someone who needs minor medical attention to receive treatment.
  The school should be commended for their efforts for trying to solve the issue, but the need for a nurse is still there.