Northwest welcomes new hall monitor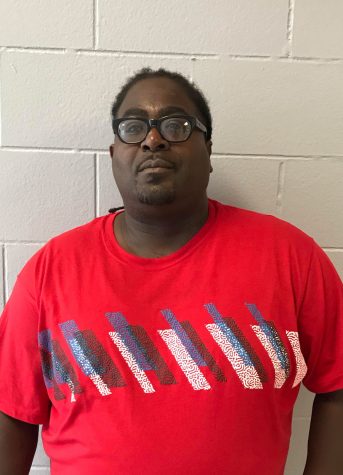 A new addition to Northwest staff is security/hallway monitor and ABC Room supervisor Greg Hardrick, better known as Mr. H.
  Hardrick has been working in the high school for about two months now.
  "I'm good friends with the principal, Mr. Buchler," said Hardrick. "I've known him for about 30 years."
 Hardrick has been working with youth for the past 12 years. He is involved with numerous youth groups, such as 'Get Real' through the county health department. Hardrick is also a part of Mighty Men, where he is a director at an association for young men who need guidance and mentoring.
   Hardrick takes part in teen pregnancy prevention and  outreach programs and the Hefty Opportunities For Positive Empowerment (HOPE) program.
  On a personal side, he is the lead missionary in the Together We Make A Difference program at his church. He also has four children that attend Ella Sharp Park schools.
  Hardrick believes he brings a good look to Northwest, a little more cultural and spiritual diversity as a Christian, African-American man.
  Hardrick says he loves the atmosphere in the high school. He appreciates the friendliness and diversity of Northwest.
  "I've been to almost every school in Jackson, and Northwest is, by far, the friendliest," said Hardrick. "It's a whole new level here. On my first day, students sat with me at lunch. That hasn't happened before."
 Hardrick believes in spreading kindness and having a good connection with students. This is something he found very easy here.
    "I know I'm a scary looking man, this isn't news to me." said Hardrick. "But that doesn't stop you guys from talking to me. I didn't expect that, especially right off the bat, my first day here."
  Hardrick enjoys it here and plans to stay.