Never losing Focus
Senior Rachel Nau embraces passion for photography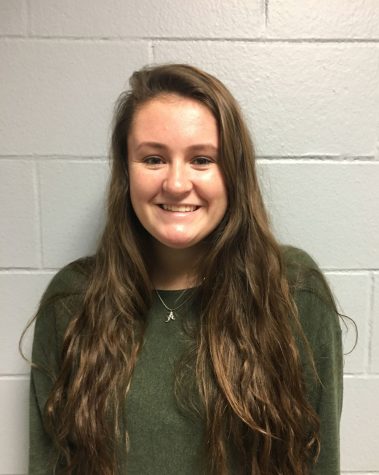 Senior Rachel Nau had her first experience with a professional camera at the age of 12. She was asked to take pictures at her sister's tennis match, which inspired her passion for photography.
  From that moment on, Nau was always trying to find a way to get her hands on a camera. Even when she was able to find one, there was still the challenge of having no one to teach her how to use it. Because of this, she had no choice but to learn on her own.
  "I watched a lot of videos on how to take pictures, and practiced the techniques to find out what looked best," said Nau. "Anytime I had a question I would look it up online; That is why I would consider myself self-taught."
  After her experience taking photographs for her sister, Nau continued to find ways to take pictures everywhere she went.
  On her 17th birthday, Nau received her own digital single-lens reflex (DSLR) camera. Since then, she has further embraced her interest by taking professional pictures for others.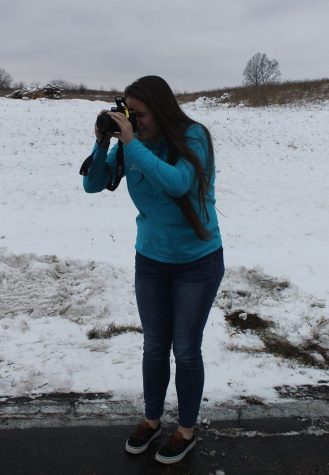 "Capturing an image has always intrigued me, and getting the chance to capture someone else's image has intrigued me even more," said Nau. "Being able to do something I love and get paid for it is a win-win situation."
  The first people Nau photographed were senior Brandi Bremiller and her boyfriend, Dalton Brooks. The photographs were taken at Cascades and Ella Sharp Park.
  "The photos really captured the love that Dalton and I have for each other," said Bremiller. "Rachel made the sessions fun and relaxed, and posing for the pictures felt really natural."
  Nau has an initial price of $100 a session. This includes a four hour session containing two or three locations and outfits. She then goes through the pictures with the client, and edits the pictures of their choice. The final product will be finished within three or four days.
  "I typically take anywhere from 200 to 400 pictures per session, and after editing, I will end up with 70 or 80 [pictures]," said Nau. "I'll edit the pictures of the highest quality and send them directly to the client."
  Nau's love for cameras also led her to the broadcasting program, which she has excelled in.
   "Rachel's history in photography has impacted her in broadcasting because cinematography and photography go hand in hand," said broadcasting teacher Miss Marnie Hade.  "They both require a strong eye for what is around you, which is perfect for Rachel."
  In college, Nau plans to major in videography or cinematography, but does not plan to end her photography career. She intends to capture pictures as a weekend job, and continue to pursue her passion for many years to come.