Cup of 'Joh' in the morning
Teacher spreads positivity with daily acts of kindness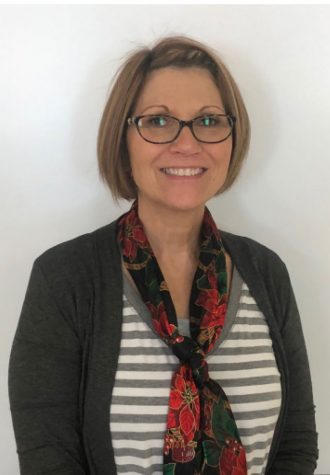 Having a positive impact on students is one of the most rewarding aspects for math teacher Ms. Gwen Johangten (Joh). Over the past 18 years, Ms. Joh continues to help them perform at a high level, whether it is a personal or academic connection, she shows them support.
"My favorite thing about teaching is that I am able to make an impact in people's lives, and because of that, I am eligible to make a difference," said Ms. Joh. "That's the best thing I could ever do."
Throughout Ms. Joh's career, she has gotten to know many people and help them in several ways. A few years ago, Ms. Joh was able to help a girl in her class by becoming her role model. Ms. Joh would support this student by taking her to choir concerts and encouraging her to continue her passion.
Although teaching can be hard, Ms. Joh never stops loving her job because she knows she is making a difference. Her career is very time consuming, but Ms. Joh finds a way to work around her schedule.
She helps with class work or talks with individuals if they are having a rough day. For Ms. Joh, her job is not just about helping students; it is also about helping her fellow staff members.
"Ms. Joh is a giving person and always cares for the ones around her. She's always there for her peers when they need help or have questions," said history teacher Mr. Stafford Newsome. "I always see her using her own time to stay after school to help students so that they will do better. She genuinely cares for others."
Many times people have gone to Ms. Joh to get help with their work even when they do not have her as a teacher.
"Since I've known Ms. Joh, she has taught me so much and has always helped me with the silliest things. Whenever I'm having a rough day, she always asks what's wrong and tries to help in some way," said sophomore Kenny Nastally. "Even outside of the classroom, she is still supportive."
Ms. Joh is known to be a hard teacher, but she is also known as one of the most caring in the building. Although she can be hard on her students, it is always to make sure that they are going to succeed.