Freshman Girls' Basketball welcomes new coach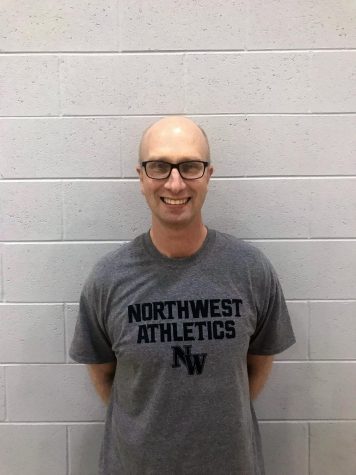 A new coach has taken charge of the freshman girls' basketball team.
Coach Chris DeBacker is completely new to Northwest, coming from the Western school district. He has coached both varsity and freshman high school girls basketball for six years, and youth basketball four years prior to that.
 So far he enjoys working with the team and improving their basketball skills.
  "I love working with the freshman girls," said DeBacker. "There is so much improvement from practice to practice."
  Even though he is new, DeBacker already has the approval of his team.
  "He is good at knowing what everyone needs and what to work on while also being kind and supportive," said freshman Lucy Nurkka.
  Nurkka's goals this year are to become a better defensive player and get more rebounds. She believes under Debaker's teachings, she will be able to achieve this.
  "He has already made me a better player, and will continue to," said Nurkka.
  Not only is there a new coach, but a new team as well. The freshman girls team was created this year due to so much interest in basketball from freshman girls.
  DeBacker's goal is to improve their performance from the start of the season, and teach them the skills needed for their future in high school basketball. He has a passion for coaching and a positive spin on everything the team does.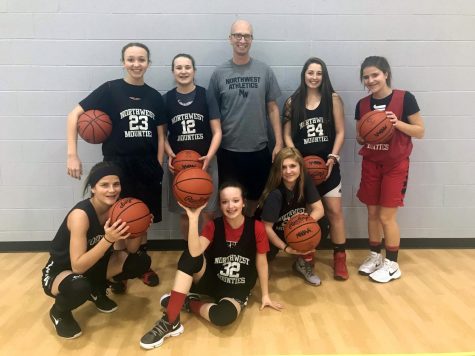 "Our [team] weakness is we only have eight girls on the team. Our inability every day to practice five on five has created some challenges in our games," said DeBacker. "I think that's turned into our [team] strength because we've had to focus in areas we might have otherwise overlooked. It's caused us to become focused individually in areas we can improve."
 DeBacker sees basketball as more than a sport. He believes it can be used to make players become better people.
  "I coach to help girls become women who love each other and look for a way to make a positive difference in another person's life," said DeBacker. "Using basketball to help them see that there is something beyond themselves. If you put another person before yourself, good things are going to happen."
  Freshman girls games are on most Tuesdays and Thursdays in the high school gym. Admission is five dollars.