Teacher feature: Getting to know Mr. Carey Collins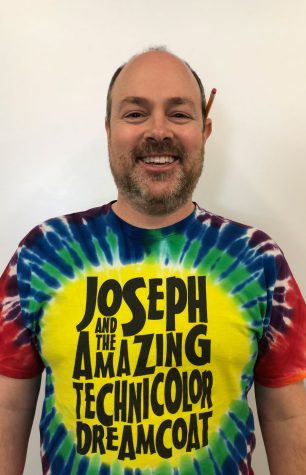 What could you give a 40 minute presentation on without any preparation?
"My faith and how it's changed me over the years."
What are some hobbies you have?
"Fall. I love the colors and the weather."
What is one word your friends/family would use to describe you?
"Compassionate/caring."
What do you do in the summers that you have off from school?
"Camping, working around the house, preparing for school, and relaxing."
What is you favorite vacation you have ever been on?
"Either our trip out west or to Hawaii."
What is something you have always wanted to do?
"Visit Scotland, or be backstage for a Broadway show."
What is one thing that you wish schools taught?"
"I wish personal finances was emphasized more."
Coffee or tea?
"Neither."