Teacher feature: Getting to know Mr. Corey Slater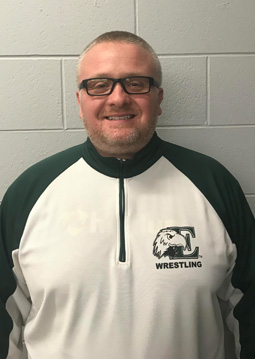 Why do you teach?
"I had great mentors when I was in school. I first wanted to be a physical therapist because I was involved in athletics. I kind of thought about doing that and then I had two really good English teachers my 12 grade year that really made me think about possibly going into English. They really made a difference in my life. I wanted to make a difference in other people's lives. That's why I went into education."
What is your favorite subject to teach?
"I love Brit lit. I love Frankenstein and Beowulf. I do enjoy Canterbury Tales and Animal Farm. I've taught freshman and sophomore American Lit. before. And I've taught IWA. I enjoy Brit. lit A."
What is something you wish schools would teach?
"Mrs. Bort and I were just talking about possibly offering some Shakespeare. We need to offer a little bit more of that because there is going to be a lot of that in college. We kind of started doing it with IWA, and I think we need to get into some more technical writing."
What is a hidden talent you have?
"I like to get recipes off of Pinterest or Facebook. If I see something I like to cook it."
What do you do during your summers off?
" I am a lake guy. My wife's family has a cottage on Big Wolf Lake so we spend a majority of the time out there. I like to relax and be with my kids. I like reading, and I like to run everyday and bike. Mr. Hiram and Mrs. Tanner got me into that, I've been doing that for the past 2 years now."
What is one word your family would use to describe you?
"I think they would say I am very kind. That's one thing I try to model with my kids. I try not to say ill things about people in front of my kids because I want them to form their own opinions of people."
Do you have a family?
I have my wife Erin, she is an eighth grade Social Studies teacher at Vandercook Lake. I have my daughter Loralie who is ten and my son Jack who is six."
Where did you graduate from?
"I went to Lumen Christi High School and then I graduated from Eastern Michigan University."
Do you have any pets?
"We have a cat named Biggie."
What are your hobbies?
"I like to read, coach football and wrestling. I like to run and bike. I like to spend time at the lake."