Defeating stereotypes
Female student pursues career in engineering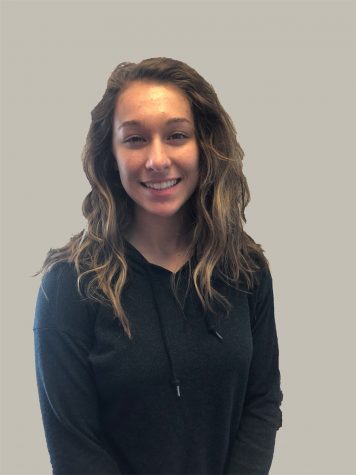 When hearing the word 'engineering' many think strictly of a male worker. In this situation, that is not the case. Senior Carsyn Sleight is a lover of engineering and plans on becoming a bio-medical engineer (an engineer who creates prosthetics).
Since she was a child, Sleight's father has been her inspiration. Together they would build many different projects such as train tracks and Lego landscapes.
"My dad does not engineer professionally, but he has an engineering mind," said Sleight. "We have always worked on projects together for as long as I can remember."
What created her passion for engineering is the moment when her father and built a barn in her back yard. They completed the frame, the foundation, and insulation of the building on their own.
"From that moment on, I knew I wanted to do this forever, because it was so much fun," said Sleight.
Sleight has decided to attend Western Michigan University in the fall of 2018 to pursue her passion.
One of her favorite aspects about engineering is that she enjoys the element of creativity available within the field of engineering. But with every career, there are areas that people do struggle with. For Sleight, that area is mathematics, which is needed for successful projects.
Sleight suggests the classes 'Introduction to Engineering' and 'Introduction to Robotics' to students that want to prepare themselves for a job in the engineering business. It will help with understanding of the basics of the career area.
Another particular thing she is passionate about is regarding the stereotype of engineering being a job for men.
"That is just what it is, it is a stereotypical guys job. I think a lot of women want to be engineers but are afraid because it is such a male dominant thing," said Sleight, "It seems scary, but you just have to put your mind to it."
Her advice to the students who want to go into engineering is to not to be scared of the major, because it should be enjoyed not feared.