Outstanding athlete: A Case for football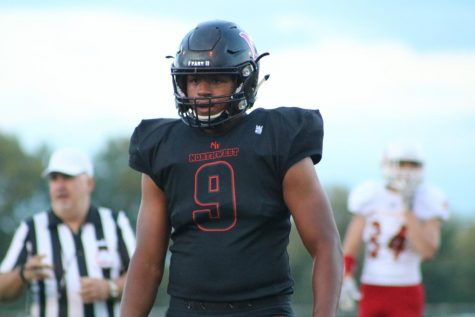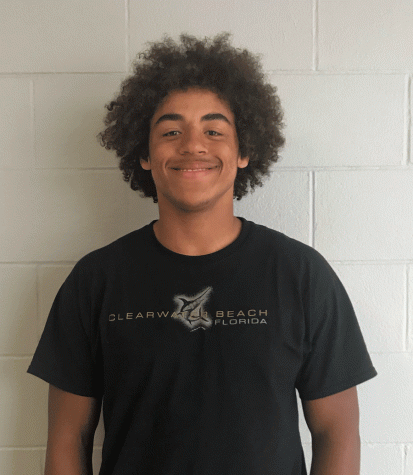 For over seven years senior Jamal Case had been playing football as an offensive lineman. Case now plays tight-end and fullback for the Varsity football team. He has scouts from several different colleges looking at him because of his skills.
"Saginaw Valley, Siena Heights, Albion College, Alma College, Lawrence Tech University," said Case. "I have quite a few colleges looking at me and contacting me right now."
  Case is considering trying-out for basketball in the winter, as well as participating in track during the spring. He stated that being a part of the basketball team would help increase his agility in his fall sport. Even if Case does decide to join the basketball team, his main focus will continue to be his football career.
  "I've never wanted to quit. My team is my family, and you never give up on your family," said Case. "My goal is to play for Saginaw Valley, their football program is amazing."
  Growing up, Case never guessed he would have the goals he strives for today. When he was younger, he was not thinking about playing football; he mostly focused on basketball and baseball.
  "My father helped me decide to join the team my fourth grade year," said Case. "From there, I fell in love with the game."
 Since Case started playing he has grown tremendously, mentally and physically. He benches 295 pounds, squats 475 pounds and can run a forty-yard dash in 4.65 seconds. His growth in strength and speed has been extremely helpful for his position at tight-end.
  Although Case plans to make a living off of being drafted by the NFL, he has a backup plan. If his original plan does not work, he will study to become a Marine Biologist or a coach.
  "If I can't make it past college football, I'm still going to have a good job," said Case. "I may even coach."
  Case believes he has benefited greatly from playing football. He has become a hard worker, and he has a drive to succeed. He has matured and gained valued skills from his football career so far and plans to continue with it.