Be More Kind Club promotes National Pink Day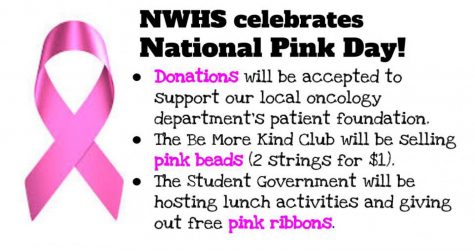 On Friday, Oct. 19, the Be More Kind Club, a student program, is encouraging the community to wear pink to school and the football game. The game will be held at Leslie High School at 7:00 p.m.
The pink colors will be supporting breast cancer month and awareness. Friday morning at the 3 entry doors donations will be accepted to support the local Oncology Departments Patient Foundation.
To show the schools support, there will be a pink lunch on Friday and the Be More Kind Club will be selling pink beads (2 for 1 dollar). In addition, Student Government will be hosting lunch activities and handing out free pink ribbons.