Cheerleaders controversy on uniforms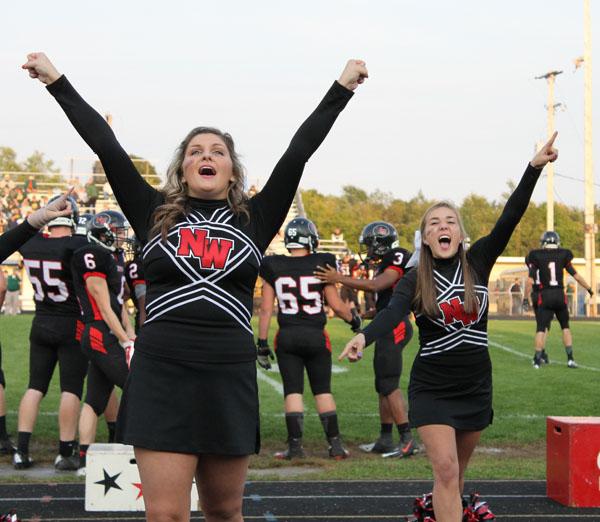 Students on sports teams at Northwest get to wear their uniform or warm-ups to school on games days. For cheerleaders, that is a different story, all they wear is a simple white bow.
"Every other team gets to wear things that show they are in that sport, but we do not get to wear anything but bows," said sophomore Breanna Whitney. " Bows are an everyday thing so you cannot determine what sport we are in."
Cheerleading is not considered a sport by many people. Not being able to wear a uniform may seem downgrading to some.
" I do think this downgrades cheerleaders since we are not allowed to wear our uniform, because a lot of people say competitive is a sport and sideline is not," said senior Shelby Jayne. "We work just as hard and do the same things, but just perform differently."
The school claims the uniforms as Northwest Property, same as all other uniforms. To the cheerleaders it seems unfair that they are not able to wear the school property uniforms to school.
It used to be because the skirts were too short, but now they are finger tip length, which fits the new dress code.
It is always hard to support a team without the use of uniforms, but the cheerleaders will always support their school and team