Jozie Bontrager will sign to play college basketball with sister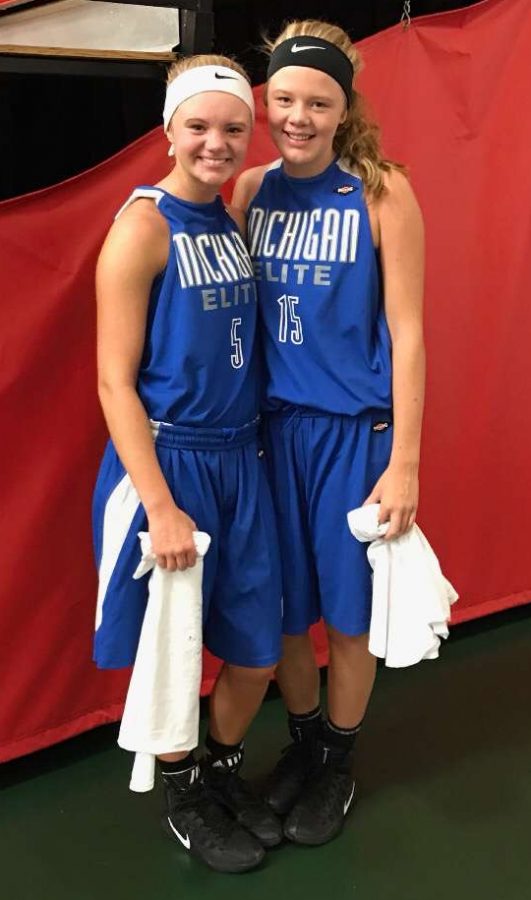 On November 8, 2017, Ella Bontrager signed the contract to play basketball for Lake Superior State University (LSSU) on a full ride scholarship. Two years later, now a college sophomore, she awaits her younger sister, Jozie Bontrager, to join her in playing basketball at LSSU, also on a full ride.
Jozie committed to become a Laker on December 16, 2018 and is anxious for signing day to arrive so she can be with her sister once again. The Bontrager sisters grew up in an athletic household, competing in multiple sports such as soccer, volleyball and track. But, after years of playing competitive sports, the two both decided that basketball was their favorite and the sport they both wanted to pursue.
"I chose LSSU because it feels like the right fit for me, athletically and academically," said Jozie Bontrager. "My sister being there is just a huge bonus."
The Bontragers played AAU (Amateur Athletic Union) basketball together for years, despite the two year age difference. They played for numerous club teams and watched each other's skills advance as they became college worthy athletes.
They also were able to enjoy playing two years of varsity basketball together and took the Mounties to their first ever state championship in March of 2018. The sisters were Northwest High Schools' starting point guard and post for two years and lead the team to the most successful basketball season in Northwest history. That summer, Ella left for the Upper Peninsula.
"When I first visited LSSU, I could tell right away that it was the right fit," said Ella Bontrager. "Back then, when I met the team, I definitely knew this was where I wanted to be.
Ella immediately fell in love with the Laker culture and knew right away this was her future home. However, Ella learned that life without Jozie was a lot tougher than she imagined. So, when the news broke out that Jozie received an offer, Ella was ecstatic.
"I was really hoping Jozie would accept the offer to come play at Lake State," said Ella Bontrager. "I loved when we played together in high school, and now, we can play together again in college!"
Now, Jozie, a high school senior, longs for the day when she can rejoin her sister in playing the sport they grew up loving. Finally, in the summer of 2020, she will be able to.