Which is better? Hulu or Netflix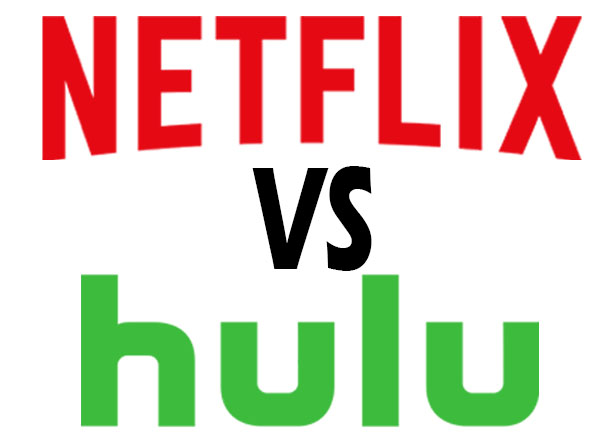 Netflix and Hulu are two very popular streaming services that allow you to watch TV shows and movies. The thing people cannot seem to agree on is which one is better. This huge debate has been going on ever since Hulu came out in 2008. 
   One of the arguments the people on the pro Netflix side make is that Netflix does not force you to watch ads during your movie or show. 
   "The ads Hulu have that interrupt my movie get very annoying." said sophomore Alexia Sparks, "They are so long and inconvenient." 
   Netflix Originals seem to be another argument that people on Netflix's side provided. Netflix produces movies that can be found exclusively on Netflix. 
   "Those movies are always interesting to me, much more than Hulu originals," said sophomore Mariah Stamps. 
   Hulu supporters mainly make the argument that Netflix is too expensive. Hulu costs $5.99 per month, while Netflix is almost twice that, depending on how many screens you pay for. 
   "Hulu has good content and for affordable prices. I would not want to spend that much for movies I don't even like," said sophomore Sophie Bocanegra.
   Many people who support Hulu also feel that the upgrade option is a creative thing to have. 
   "I really enjoy having the option to get almost any movie or show I want for an upgrade on Hulu," said Sparks.
   Netflix supporters think the Hulu upgrade is a bad decision. The majority that like Netflix gives you all their content for the same price, and no upgrade necessary. 
   "I think it's very convenient to get all of Netflix's movies and shows all for one price," said Stamps. 
   Recently, Netflix has been adding new content that a lot of people seem to enjoy. Even Hulu supporters could not argue with this. 
   "One thing I have noticed about Netflix is that they added many shows that I used to love. I do wish Hulu had content like that," said Bocanegra.
   In general, Netflix and Hulu seem to be pretty close when it comes to winning this big debate, but is not likely to end anytime soon.