BIGGEST fan continues support of athletics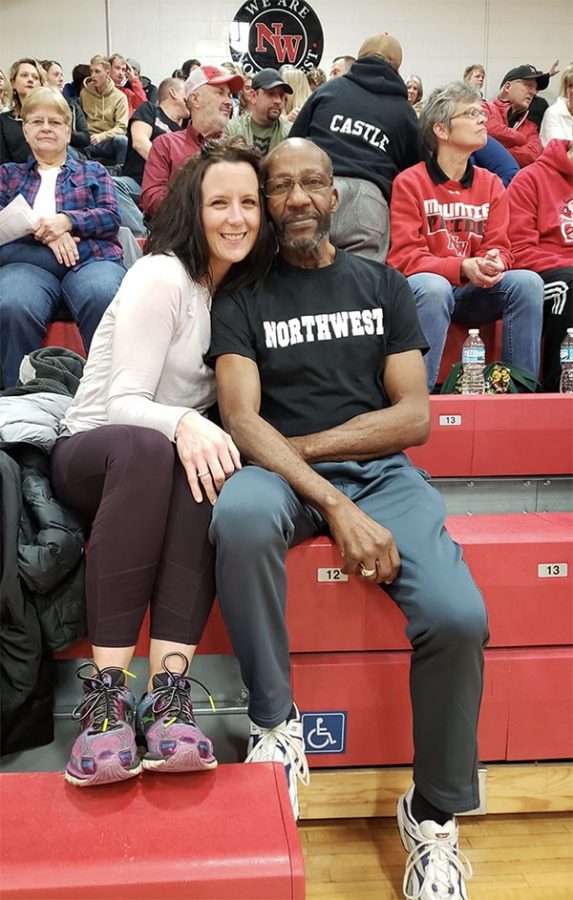 Northwest athletics has had the pleasure of having a Mountie "super fan" known as Lee Webb in their community. For the past 11 years, Lee has earned this recognition from students. Webb has attended over 500 different sporting events.
Webb, 71, has been enjoying the Northwest sporting events ever since he retired.
"In the past, I worked nights, so I was unable to make it to any events," said Webb. "Since I have been retired for 11 years now, I have faithfully been coming to the sporting events."
He watches many of Northwest's sports: football, volleyball, basketball, cross country, track and field; girls' basketball being his favorite.
Webb didn't have any connection to Northwest sports until he moved into his house (near the high school), prior to attending White Cloud High School when he was in his youth years.
"I had no choice, I live right next to Northwest," said Webb. "We have a great bunch of students, athletes and an amazing bunch of support, so I enjoy watching Northwest athletics and will continue to attend the events."
While Webb was attending high school, he tried to play as many sports as his parents would allow him to, but his overall favorites were football, basketball, track, and baseball.
He is so well known and admired throughout the school by students, staff, and community alike that they held a district wide assembly during the 2017-2018 school year. The students and staff wanted to show their appreciation for him. At this event, Webb received numerous gifts and words of recognition.
With Webb making such a big impact and connecting with so many Mountie community members, the fans that have been supporting our team do so even more with him as a role model.