School shares differing opinions over mask mandate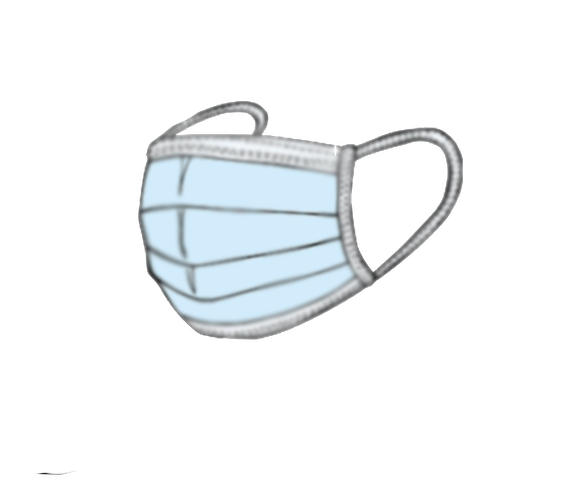 Although COVID-19 cases have decreased by 15.1 percent since October of 2021, they are now back on the rise, and many students and staff believe the lifted mask mandate is a problem.
   Science teacher Ian Fulton supports wearing facial coverings and finds them very effective in preventing the spread of COVID-19. 
   Fulton chooses to wear his mask to protect himself and his students from catching any sicknesses. He is also trying to prevent himself from bringing viral infections home to his wife and infant.   
   Despite some people being in favor of the mask mandate, some prefer having an optional choice.  Their reasons vary, and for some, it is due to already being vaccinated or because they have medical complications.
   Sophomore Isaiah Florek was very supportive of lifting the mask mandate. The mask makes it difficult for him to breathe because he is asthmatic.
   Florek believes that it is a free country, and you should choose to wear a facial covering or not.  Since COVID-19 cases have been on the decline for months, he finds them unnecessary. Florek would, however, wear his mask if it was indeed required or if someone asked. 
   "I don't like wearing masks at all, but if the mandate were ever to come back, then I would have to just deal with it," said Florek.
   Freshman Nahyla Lile is one of many students who wears her mask in public. Even though she is vaccinated, she still chooses to wear a mask to help protect her friends and family, especially since her mom and sister work with young children.
   "I think it has been kind of weird since the mask mandate has been lifted because some people wear a mask and some people don't," said Lile. "It just feels like everyone is looking at you and judging you." 
     In Fulton's opinion, the pandemic is not over yet. To him, the word "pandemic" refers to worldwide, and COVID-19 cases are still a significant issue for the United States healthcare and across the globe, with new cases daily.
   There are also multiple effective methods to use rather than masks. One is to continue social distancing and sanitizing materials after using them. The primary way to prevent spreading illnesses is to stay home if you feel sick or show any symptoms.
    "Whenever I see anyone not wearing their mask, I don't automatically think down on them. It is their choice, and I respect that," said Fulton. 
   Nonetheless, until the mandate is restored, everyone is entitled to their own opinions and will choose whether or not they would like to wear a mask in public.