Freshman founds new computer club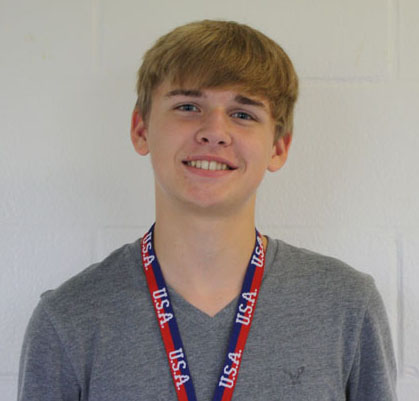 Technology is constantly changing and is popular throughout students, so why not make a club about it? Freshman Evan White decided to get a group of students together to discuss and play on computers.
"[The computer club] is for people to really get to know about computers," said White. "So we can have fun and reach their full potential because there is so much to do with technology."
White came across the idea when he was playing on his computers by himself and thought it would be more enjoyable with a companion.
This club was made possible with the help of computer teacher Brandon Baker as the advisor.
"I like that students have the opportunity to start a club and take leadership of it," said Baker.
Baker is most excited about the interest of the students wanting to understand more about the PCs and to learn more himself.
"Students have shown interest in the involvement that they want to get to know the actual mechanics of the computer," said Baker.
"[I look forward to] educating people about computers so we can get into really complicated stuff," said White.
Clubs help people with the same interest grow from one another as well as make new friends. Getting together with people can make a feeling of comfort and make events fun.
"[I'm excited for] having land parties," said White. "Everyone can bring their computers, and we can all play video game."
Most of all, this club gives the chance to learn about numerous subjects among the different technology, and learn from the different members from the club.
"I'm looking forward to learning from the students," said Baker. "Teaching technology I have gave up the idea of knowing everything that I know about my subject, and I know there are students that know more about it than I do, and it's important to learn from them."
The next meetings will be held every other Tuesday, after school in Baker's classroom.