Hockey team of 517
Joint hockey team strives toward success
   Although it is not unknown that Northwest High School has a hockey team, many do not know it is formed by combining numerous schools in the area. 
   Juniors Carson Lacinski and Easton Neitzke have played hockey since a young age. From going to open skates to camps, they quickly fell in love with the game.
   When high school came around, they looked forward to playing on their two different teams, Jackson United and Lansing Spartans. Lacinski, who played for the Lansing Spartans, later left that team to join Neitzke on the Jackson United team his sophomore year. 
   The team was named Jackson United to symbolize all the different schools involved, unlike any traditional high school sport, which consists of athletes from one school. Michigan Center, Western, Jackson High, and Northwest all unite their players to try and become a part of this team.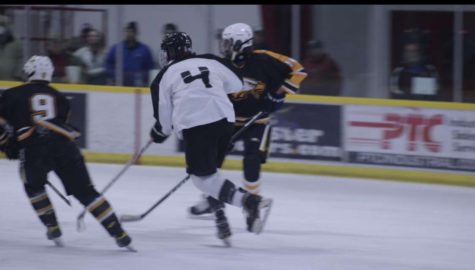 "Western High School has most of the athletes with Northwest right behind. These players bring a positive attitude and competitive mindset to each practice," said Neitzke. 
   Since most Jackson area schools send their players to this team, finding competition in Jackson County is pretty difficult. Chelsea, Pinkney, Dexter, Skyline, and Saline are all opponents Jackson will play throughout the season. This high school team could range from freshman to seniors due to the wide variety of players. 
   "Our expectations for this year is to beat Lumen [Christi High School] because they are our biggest rivals," said Lacinski.
   This rivalry makes every year fun, and they do share rinks, which creates tension between the teams. Previous years have been rough when it comes to winning, especially last year due to COVID-19.
Traveling to other rinks and playing at their home ice arena, Optimist Ice Arena, allows them to achieve well-needed home and road wins.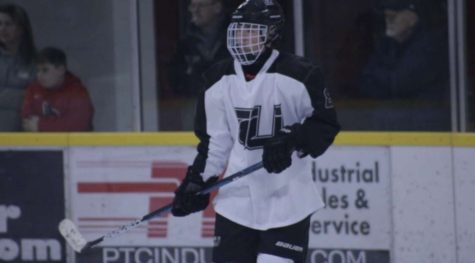 "JU hockey is definitely fun because you can play with your friends and not always travel as far, unlike my old team," said Lacinski.
Despite the previous and upcoming hardships and challenges, the team aspires to achieve many more victories and continue to pursue the team in future years.