First year football coach brings success, change in culture
   Football is the most popular sport in America, with about 16,000 schools participating. This one sport can tremendously impact a school's environment, including Northwest.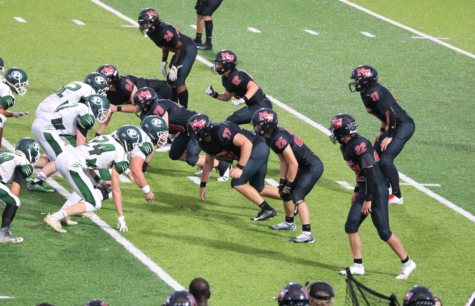 Before the 2022 season, Northwest's football team had a few wins in previous years, but they mainly saw losses and a decline in numbers.
   When the football team struggled to achieve what they wanted, it brought down their love for the sport. For everyone involved and those watching from the sidelines, it was frustrating. The culture of the program was hurting.
The team needed a change, and before the summer of 2022, a new coach named Stafford Newsome was hired.
   Northwest saw a significant difference when Newsome became involved. His leadership created a turning point many students did not expect to see. 
   Senior Eli Stetz is a football team member who has gotten to experience the changes occurring within the team.
   "Last year, I felt that we were not a team. Others on the team did not have the chance to play and improve," said Stetz. "This year, the team was playing for something. It felt like I was a part of something bigger than myself, and I was able to help out the team."
   Coach Newsome has brought something new to the team: a fun environment focused on managing time to maximize success and incorporating team-building exercises. Having a good coach who creates team connections has benefited the program's culture. 
   "The new coach made a really big difference; his kindness really helps motivate the team," said Junior Enoch Kelley.
   During the season, the varsity scored a touchdown against Lumen Christi for the first time in 3 years. Although small and not a win, it is an example of how small successes helped to improve the culture. It was one of many examples used by Newsome to demonstrate positive team accomplishments. 
   "I feel like we were closer. There was an absolute team atmosphere compared to last year, where it was just individuals," said Stetz.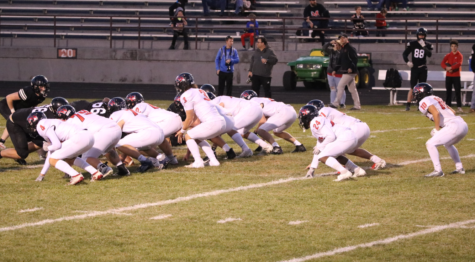 With a change in culture and successful accomplishments, something more significant was bound to happen, and it did. The football team had a winning season, their first in 9 years.
   "I'm super happy we sent our seniors out on a win and a winning season. However, as a program, we aren't hanging our hats on what we've done. We have raised expectations, and now we have to strive to meet them," said Coach Newsome.
   Until then, this season can be considered monumental and will surely be discussed for years to come.
   "We have a great group coming back. On top of that, they are better people than they are football players. Good, hardworking bunch," said Coach Newsome.