Ryleigh Wright, Web Editor-in-Chief

September 24, 2015
The annual hunger bowl will be during the varsity football game against the Western Panthers. Fans are asked to bring donations for local food banks. The game will be on Friday, Oct. 16 at 7 p.m. in the Mountie Stadium. Donation suggestions include: cereal, peanut butter, canned food, rice and pasta Toiletries...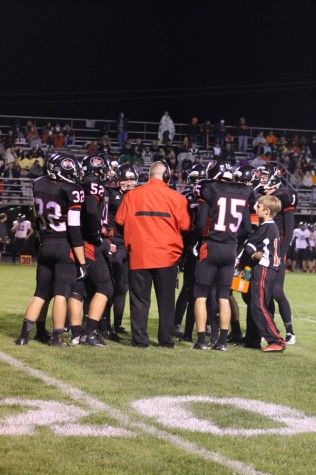 Kara Brown, Web Photographer

November 19, 2014
At the end of the season the varsity football team was 1-8, but the last four games of the season the boys began to play better. "Obviously we set our expectations high, and we did not meet our expectations," said head football coach Slater. "Our expectations were to make the playoffs,...