Homecoming King Arbrouet chooses 'eventful' fall, leads band and soccer programs
Senior figures out how to manage all his fall leadership positions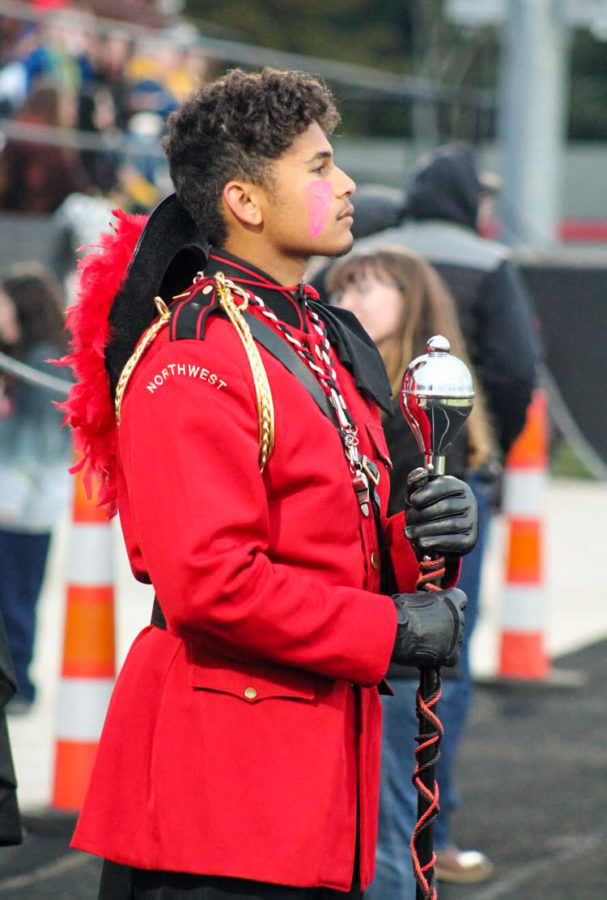 Being involved as a Soccer Captain, Drum Major, and even being elected as the Homecoming King, Senior Marcus Arbrouet surely has a busy fall schedule. After filling his schedule with extracurricular activities, advanced classes, and sports, Arbrouet tries to balance his school time and free time. 
   Ever since freshman year, Arbrouet has been involved in the band and the school's soccer program. Both of these passions have made his fall trimester very busy, but marching band is something that Arbrouet is extremely passionate about since he is the drum major.
   "I have a lot of responsibilities and duties as a drum major. I enjoy being able to guide the band in the direction that myself and the band director, Bryan Mangiavellano, have in mind," said Arbrouet.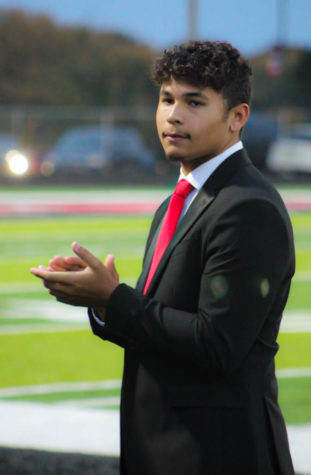 Fellow Drum Major, Junior Todd Affarano, enjoys Arbrouet by his side during his first marching season as drum major. Affarano explains that with all the stress that Arbrouet has on him, he handles it with poise. 
   "Without a doubt, he handles all the stress really well and always finds a way to make everything work out," said Affarano. 
   Leading the band along by Arbrouet's side, Affarano says that this marching season has been so much fun, and he will miss it when the season is over. 
   "It has definitely been a great year, and I couldn't have done it without him by my side," said Affarano. 
   Other than band, soccer is a passion that also takes up Arbrouet's time during the fall.
   "I love to play with the people I know at school and compete," said Arbrouet. "Being involved has given me many great opportunities and has defined my high school experience."
   Playing soccer for 15 years and being overly busy during the season has been second nature to Arbrouet. Having all the memories and brotherhood to reflect on makes his high school more memorable. 
   Another unexpected event in Arbrouet's fall was being on Homecoming Court. Selected as one of the six men on the court, Arbrouet and his girlfriend, Lainey Reynolds, were both representing their class.
   "It was very special being on the court with my girlfriend and being able to ride in the parade, I would not want to do it with anyone else," said Arbrouet. 
   When the king and queen were announced at the Homecoming football game, Arbrouet and Reynolds were both voted to win. 
   "Being able to win king and queen with Lainey was totally unexpected, and it truly added to my high school experience," said Arbrouet.
   From band to soccer, Arbrouet explains that he could never want to change his busy fall for an uneventful first trimester. Even though he is constantly busy and might want some free time to himself, Arbrouet would not trade in these meaningful memories that he has made.