Kelsey Hogan, Web Journalist

November 17, 2014
Northwest High School is welcoming a pep band with the new 2014 basketball season. The band will consist of around 25 to 30 band members. The band members will do most of their performance at half time and time-outs. Time-outs are a break in the game, for the basketball members to come together and...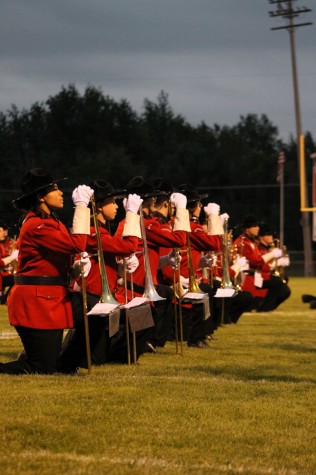 Ryleigh Wright, Wed Producer

October 27, 2014
Marching Band has received 43 consecutive ones at Michigan School Band and Orchestra Association (MSBOA) festival. Being able to hold that record takes much time and effort. Band direct Bryan Mangiavellano takes MSBOA very serious and preps for the event early enough to perfect. "I usually starting...