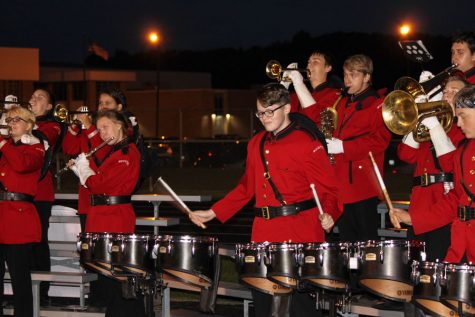 Taylor Thrush, Journalist

October 26, 2016
Usually people associate school spirit at a football game with the cheerleaders, but they are not the only ones keeping the energy going. At every home game, band director Mr. Brian Mangiavellano and Drum Majors senior Enrique Fonseca and junior Evan White lead the Marching Mounties in singing, shouting,...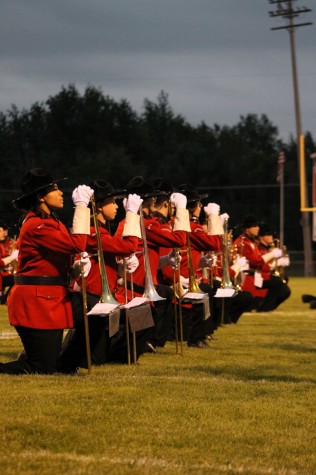 Ryleigh Wright, Wed Producer

October 27, 2014
Marching Band has received 43 consecutive ones at Michigan School Band and Orchestra Association (MSBOA) festival. Being able to hold that record takes much time and effort. Band direct Bryan Mangiavellano takes MSBOA very serious and preps for the event early enough to perfect. "I usually starting...