Drama Club's performance of Arsenic and Old Lace cast list
The first performance of Arsenic and Old Lace is tonight, Nov. 17, at 7 p.m. There will be also be a show on Friday, Nov. 18, and Saturday, Nov. 19 , and there will be a matinee show at 2 p.m. on Nov. 19.
Below is a list of the cast and crew.
CAST
Elaine Brewster – Kelsey Staton, Genna Barner
Abby Brewster – Sophi Epstein, Ashley Potosky
Martha Brewster – Karley Wertzbar, Kate Romkee
Teddy Brewster – Josh Wright
Jonathan Brewster – Jerod Parrett, Elijah Pierce
Dr. Einstein – Pauline Balansag
Mortimer Harper – Tyler Collins
Rev. Harper – Isabelle Pierce
Officer O'Hara – Sydney Jones
Officer Brophy – Morgan Wells
Officer Klein – Hannah Friend
Lt. Rooney – Xander Whittier
Ms. Gibbs – Courtney Johnson
Ms. Witherspoon – Hannah Shaw
Mr. Hoskins – Molly Williams
Mr. Spenalzo – Carissa Warren
CREW
Colin Dexter
Jennessa Eggleston     
Brittney Fleming
Rachael Kaiser
Ian Lawrie
Carissa Warren
Molly Williams
STAGE MANAGERS
Abbey Ferguson
Jenna Sorenson
About the Contributor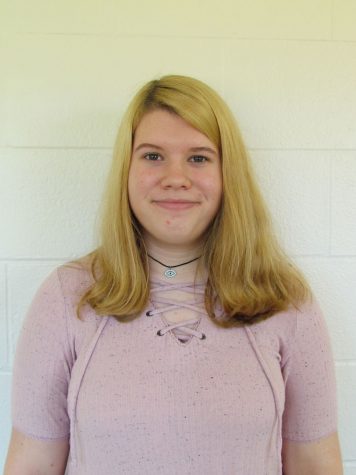 Rachael Kaiser, Asst. Editor-in-Chief
Rachael is a senior. She likes to collect records, read, and work on the newspaper. One of her hobbies is going to antique stores with her mom.
"A life...