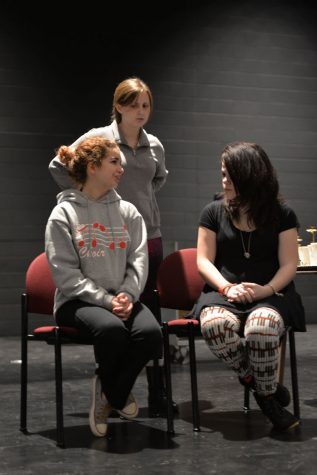 Rachael Kaiser, Asst. Editor-in-Chief

November 17, 2016
The first performance of Arsenic and Old Lace is tonight, Nov. 17, at 7 p.m. There will be also be a show on Friday, Nov. 18, and Saturday, Nov. 19 , and there will be a matinee show at 2 p.m. on Nov. 19. Below is a list of the cast and crew. CAST Elaine Brewster - Kelsey Staton, Genna Barner Ab...
Mike Layher, Journalist

November 19, 2014
Breaking down walls, putting yourself out there, and conquering fears are just a few things once can gain from joining Drama Club. Advisor and director Mr. Collins began the group in his first year of teaching at the high school. "[Drama Club] is a collection of different kinds of students," said...