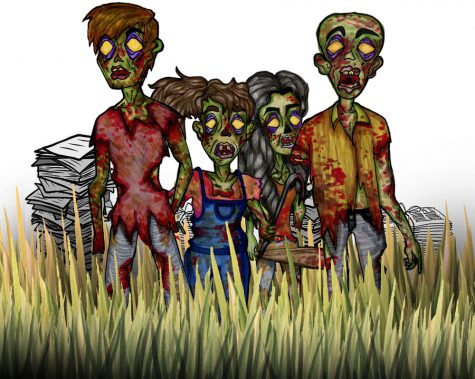 Micheal Mierzwa, News Journalist

December 20, 2017
On Oct. 31, 2010, The Walking Dead debuted on AMC, which would later become one of the networks highest rated series. The show was brought to life from the best selling The Walking Dead comic books created by Robert Kirkman. The story from the series and comics are similar, but very unique in their o...
Kelsey Hogan, Web Journalsit

October 14, 2014
Grey's Anatomy, Awkward, Modern Family, The Walking Dead, and American Horror Story are just a few fall premieres coming out this year.  That's not including all the Halloween movies that will be coming on TV soon. When cold weather reaches everyone, people tend to crash inside. This usually involves...