Shining Senior: Building a legacy for underclassmen through commitment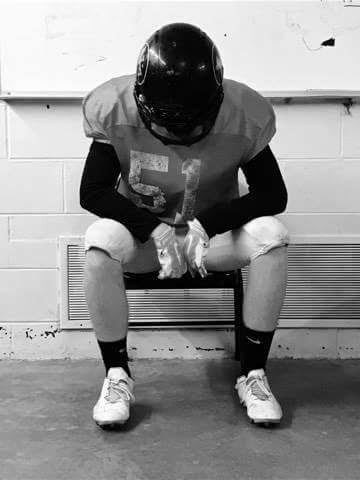 Having been a Mountie his entire life, senior Nick Leach-King's final season on the Varsity football team comes to an end.  Leach-King has been playing football since the age of four.
"My father inspired me to go out for football.  Every person in my family played in high school, and I was born and raised to love football," said Leach-King.
Being in a Varsity sport comes with dedication and commitment. Leach-King's time on Varsity has taught him many lessons that he would like to pass on to younger generations.
"My drive to keep going on with sports is to play for all the underclassmen; I want to build a foundation that after I graduate the next class can keep adding to," said Leach-King.
As one of three captains, Leach-King has made many memories on and off the field. Ones of which that he will remember long after he graduates.
"I'm going to miss running out on the field with my brothers. Nothing is like that," said Leach-king.
Leach-King has been wrestling since his sophomore year due to a recommendation from his football coach to help his performance through football.
"Nick has become a really good leader.  He has really matured and improved on his positive attitude and encouragement," said Varsity Coach Mr. Corey Slater.
Through his years on varsity sports, Leach-King has taken initiative to better prefect the family aspect of the team.
"He is extremely tough and wants to do well for the team," said Slater. "He is our vocal leader; he is the one that is always encouraging everyone."
With his high school ending soon, Leach-King has an opportunity to play football for division three colleges but is unsure if he would like to pursue football in college.
In college, Leach-King would like to study Criminal Justice.